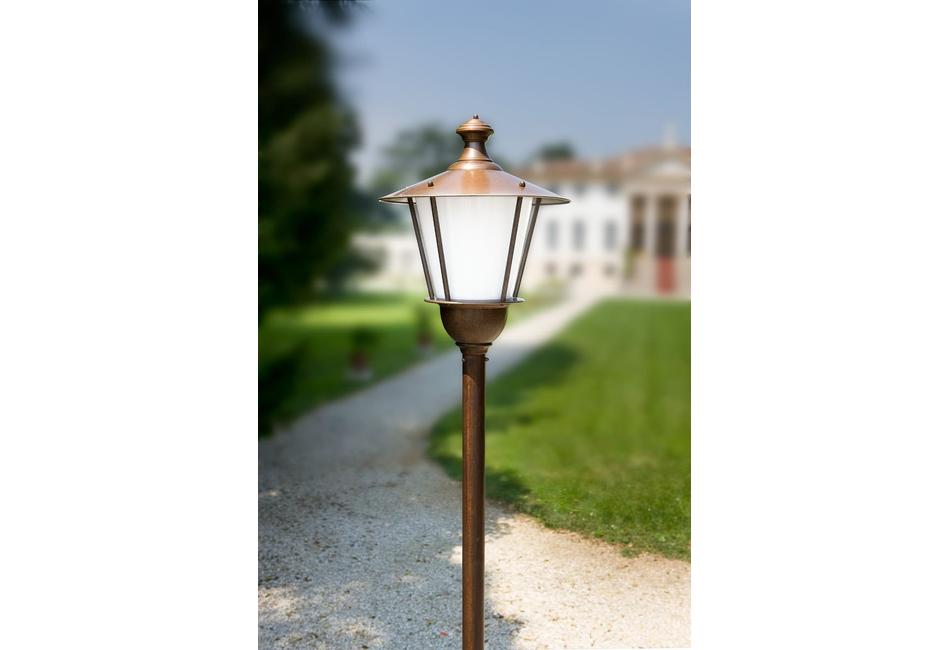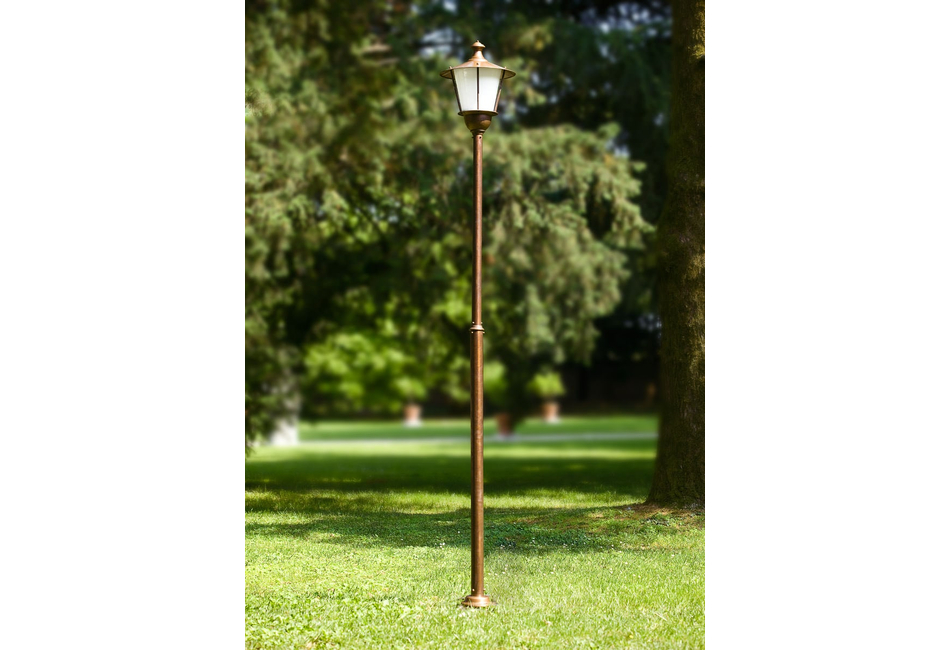 Aged copper lighting appliance.
Series of wall lamp, street lamp and two pendant types, the chain-support ones and the height-adjustable at time of installation ones. All types include the blown white-milk shiny glass. Pendants can be integrated with all those accessories for making up the "Surface Mounted wiring system", to be ordered separately.
The street lamp should be integrated with poles and/or basements, to be ordered separately. It's a set of excellent effect that becomes distinctive furnishing for gardens, alleys, renovations.