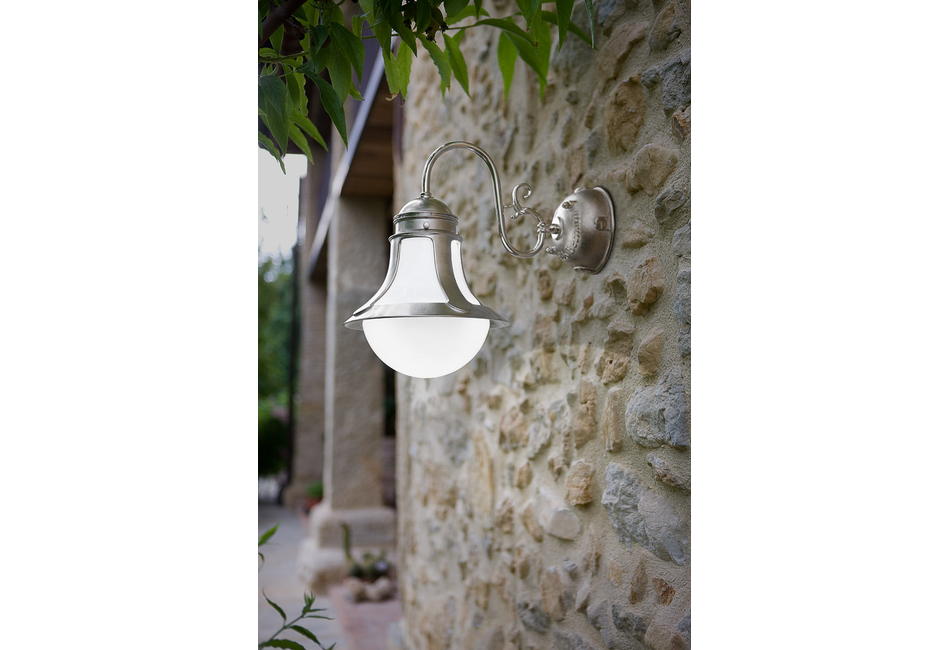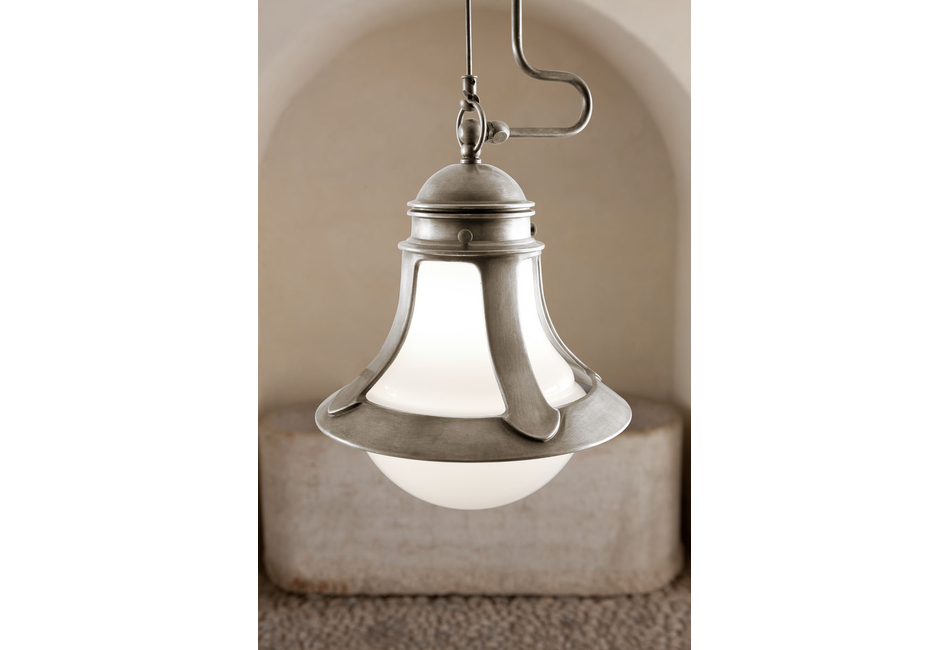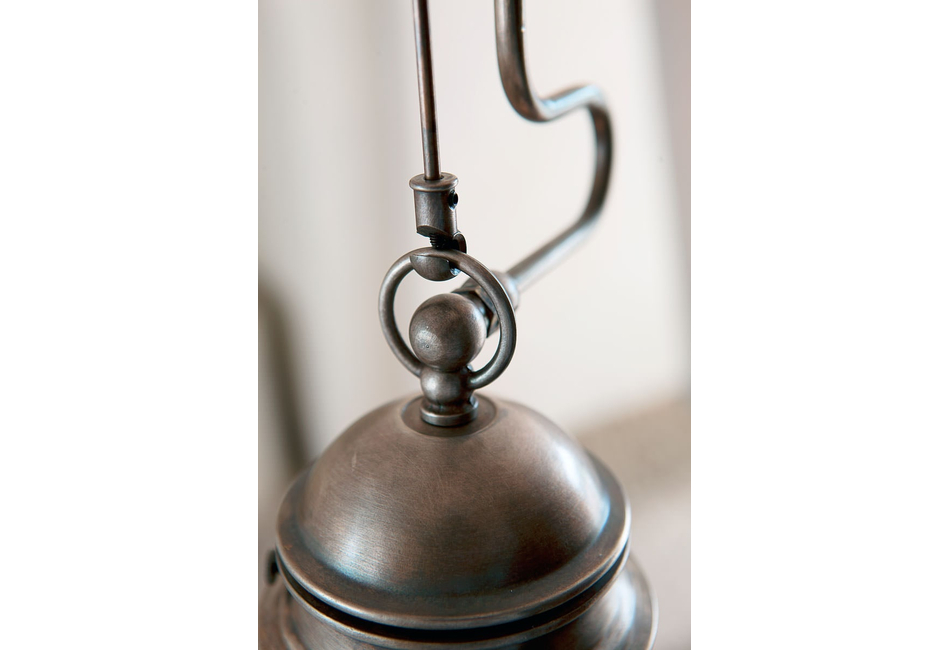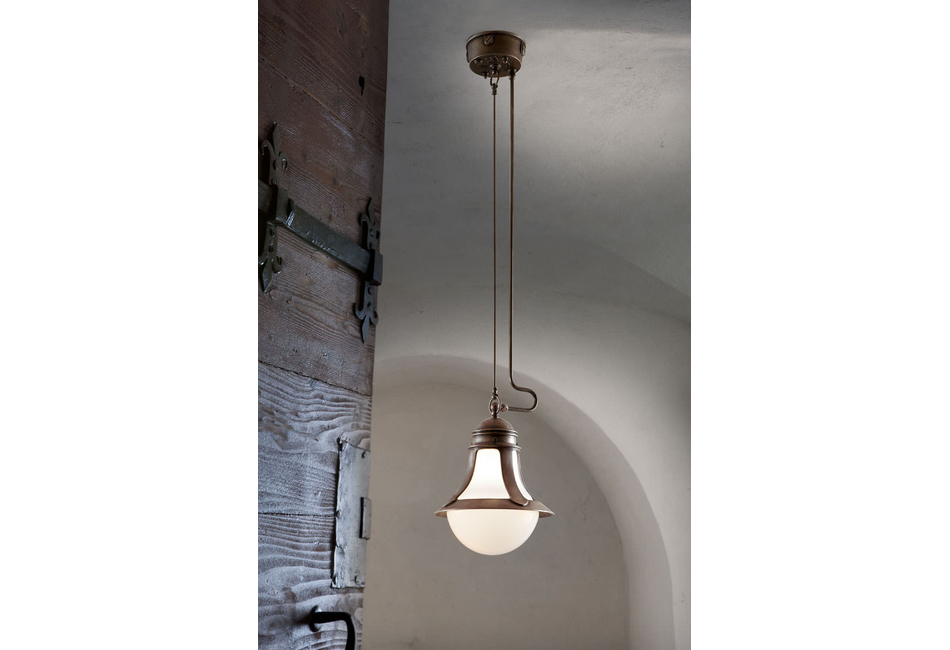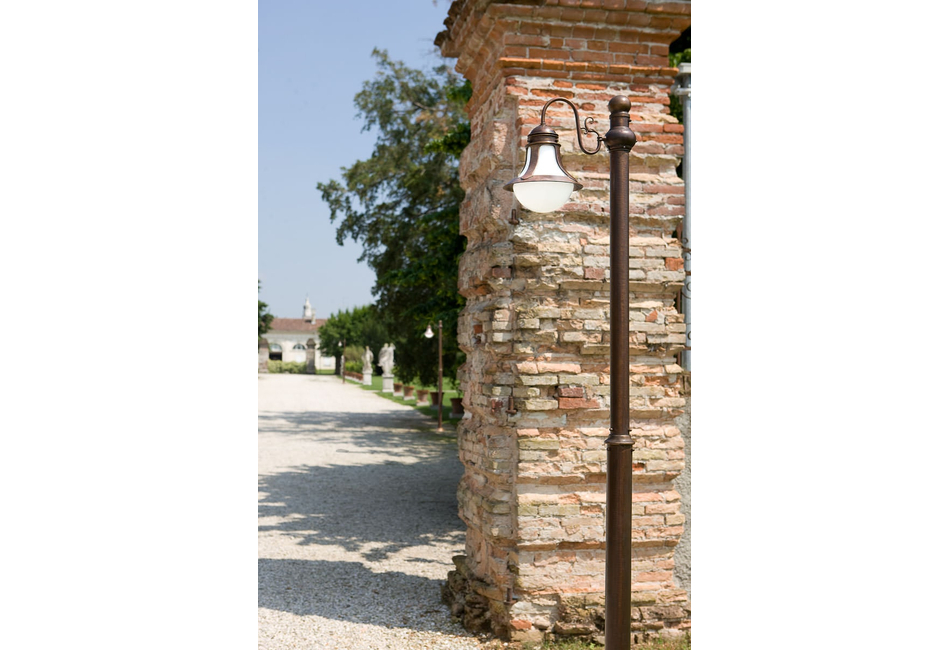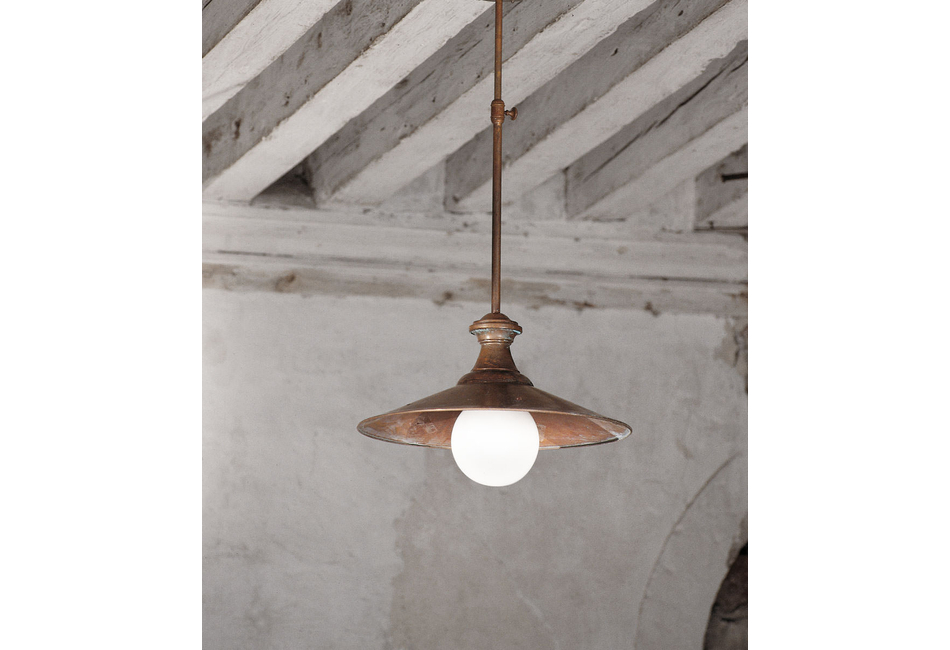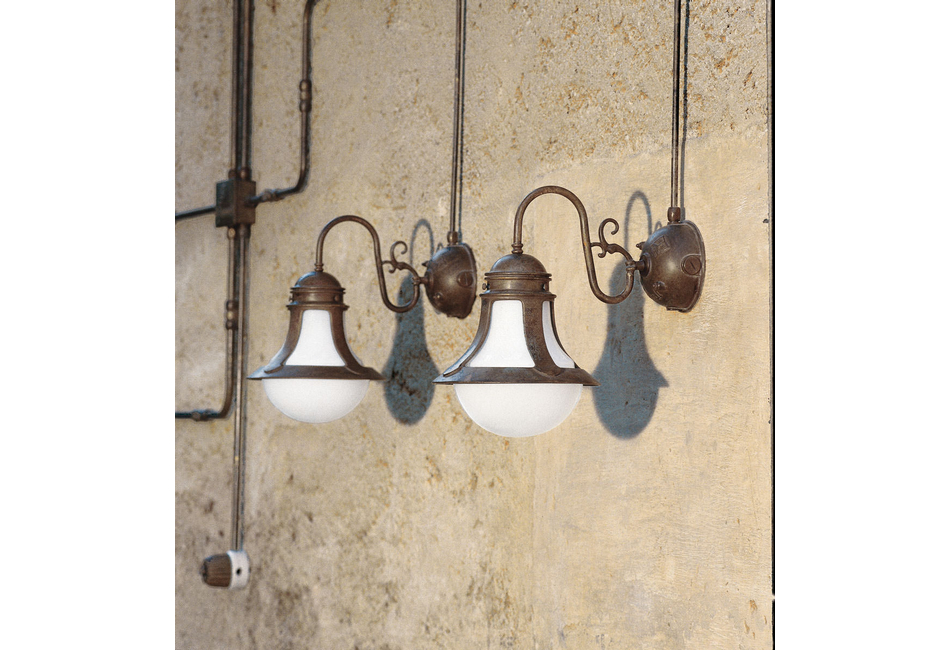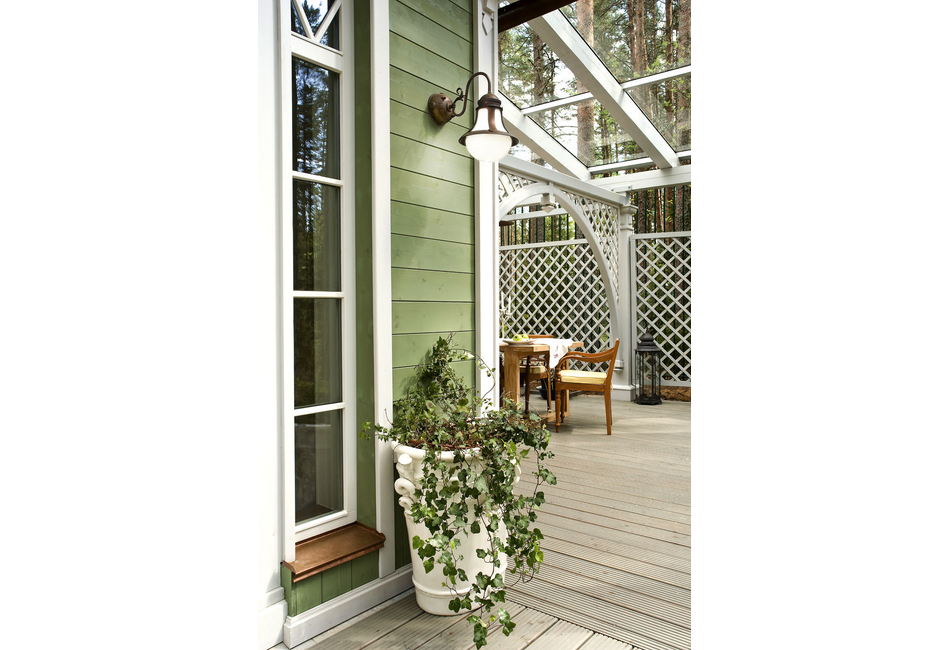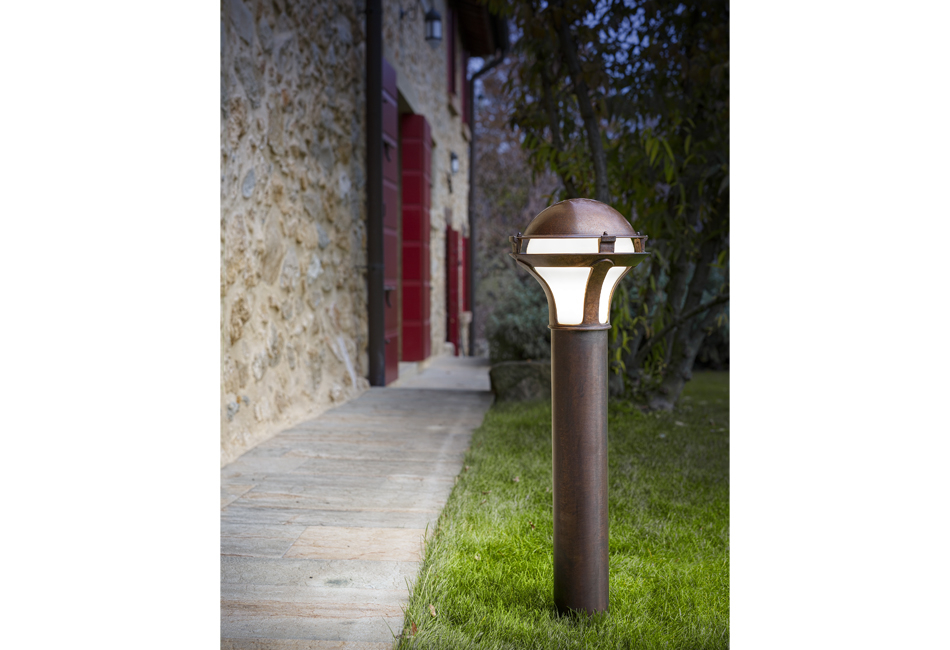 Series of pendant, wall lamp and street lamp for exterior pole with cast brass ring suitable for pole – mounting.
Pendant and wall lamp structure is the following: cast brass rose, base and glass holder, blown white-milk shiny glass and brass arm. Besides the classic antique brass finish, there are two new, interesting finishes that enhance the craftsmanship: the fine satin nickel finish and the exclusive Rustic Silver TM finish, presented in the preview of the catalogue. The nickel finish, for its distinctive feature, allows a more easy engagement of these objects and makes them well suitable for environments not necessarily classical. Rustic Silver TM finish instead makes them unique items, with a surplus value given by the use of a pure silver layer, deposited on the surface and subsequently aged. The pendant and the wall lamp can be integrated with all those accessories for making up the "Surface Mounted wiring system", to be ordered separately. The Street lamp should be integrated with poles and/or basements, to be ordered separately.
It's a set of excellent effect that becomes distinctive furnishing for gardens, alleys, renovations.