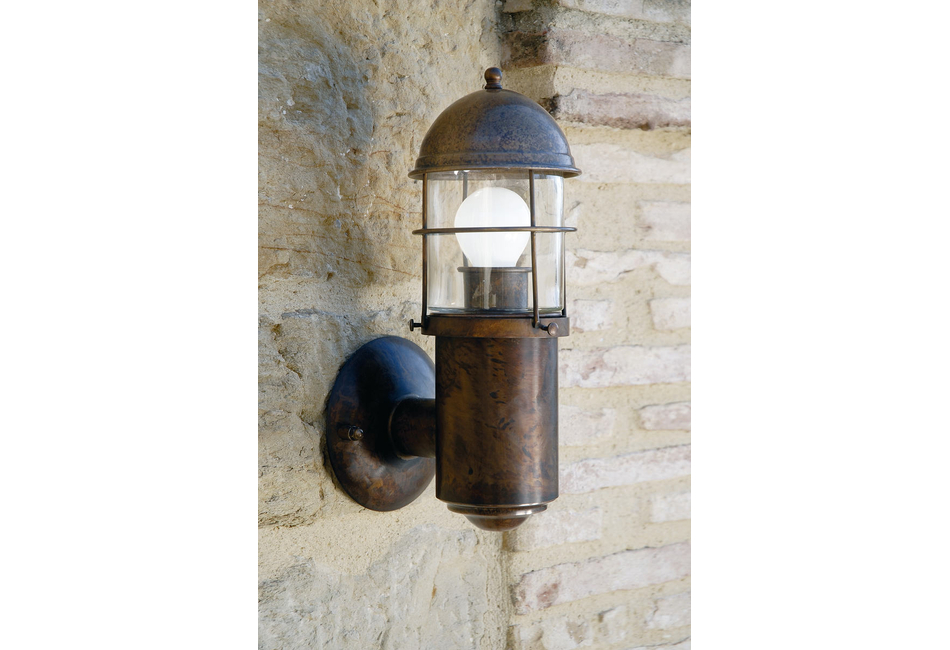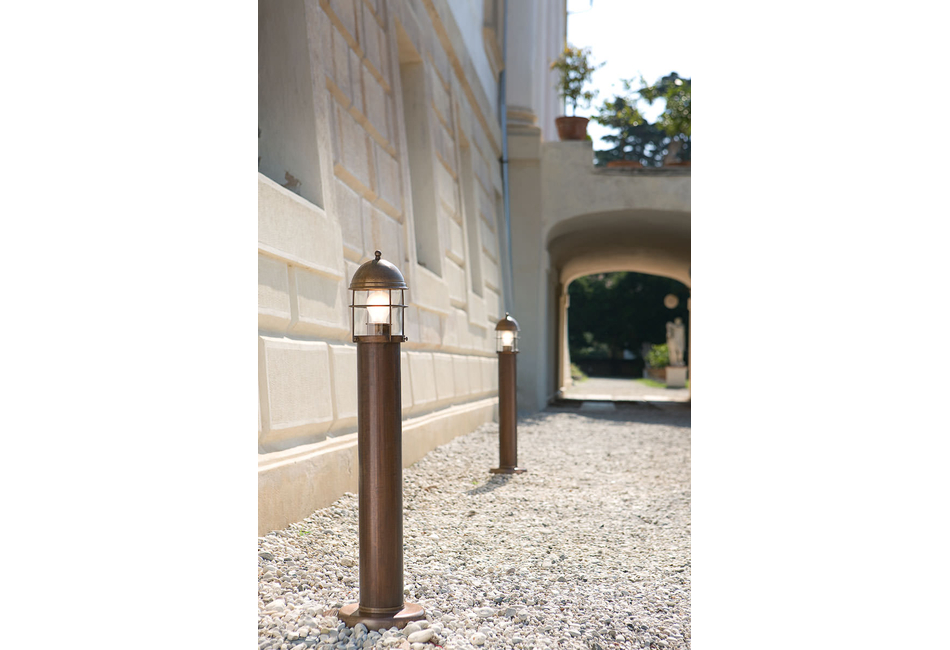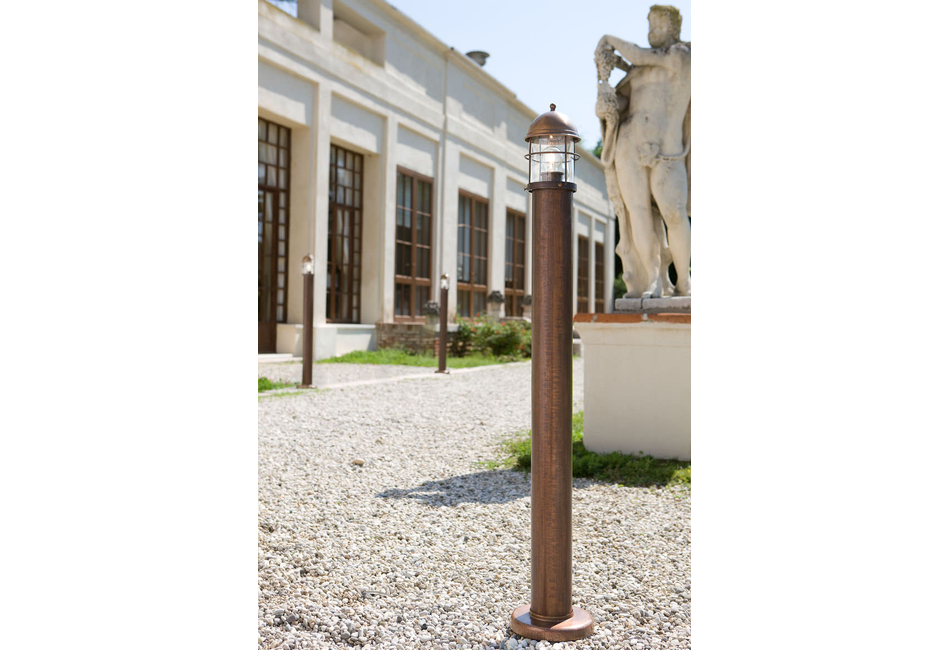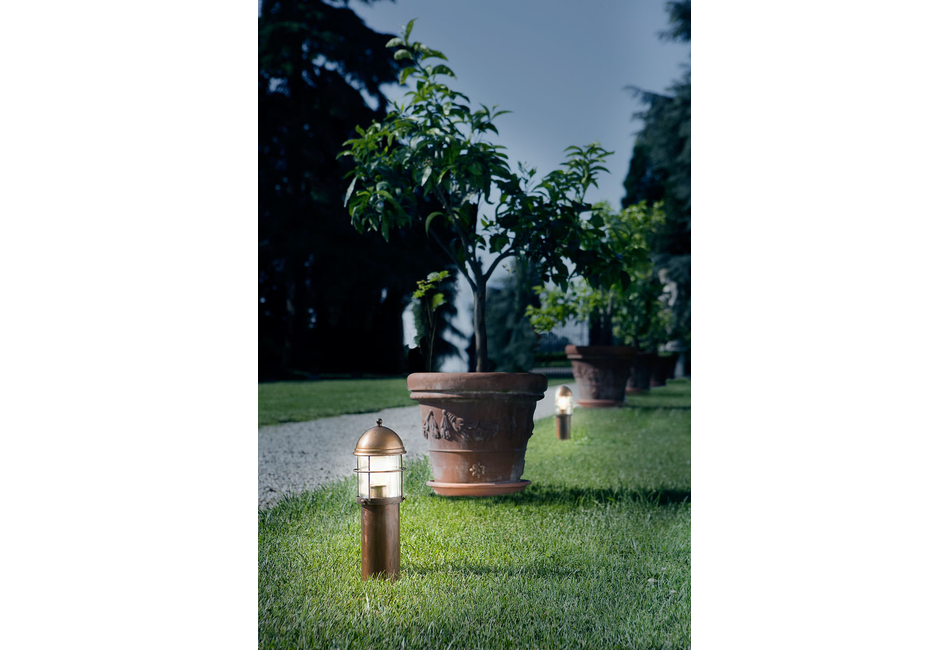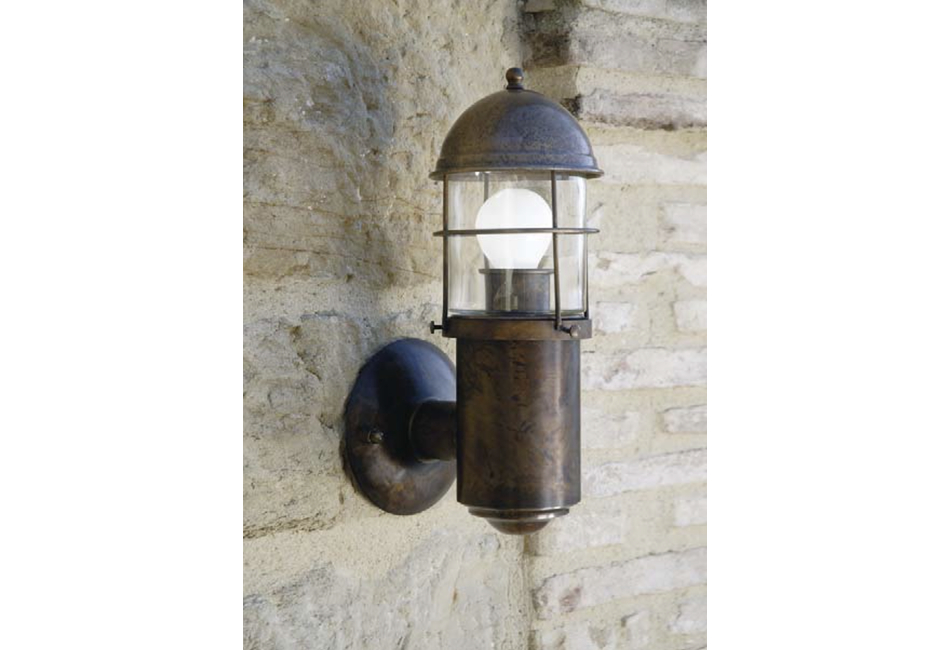 Series of wall lamp and garden lighting appliance.
Material used are copper and brass, subsequently aged and tempered clear glass shielded with an aged brass grid. Garden lighting appliances, available in three dimensions, can be supplied with or without buried base, according to the place of installation: with buried base version is suitable for placing directly on the lawn or garden while without buried base version is more suitable for paved or low walls.
It's a set of excellent effect that becomes distinctive furnishing, fine and elegant.