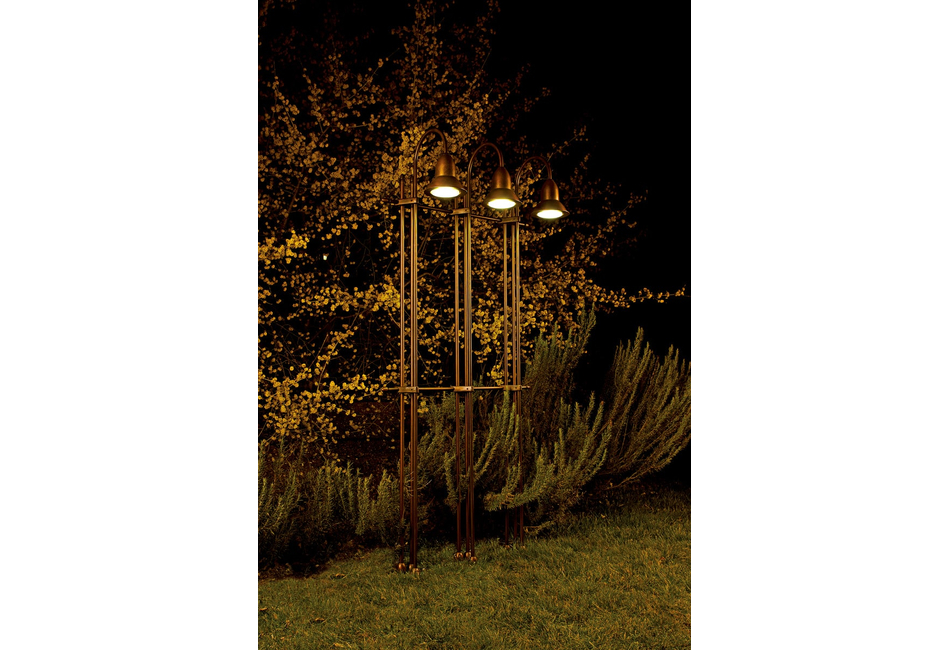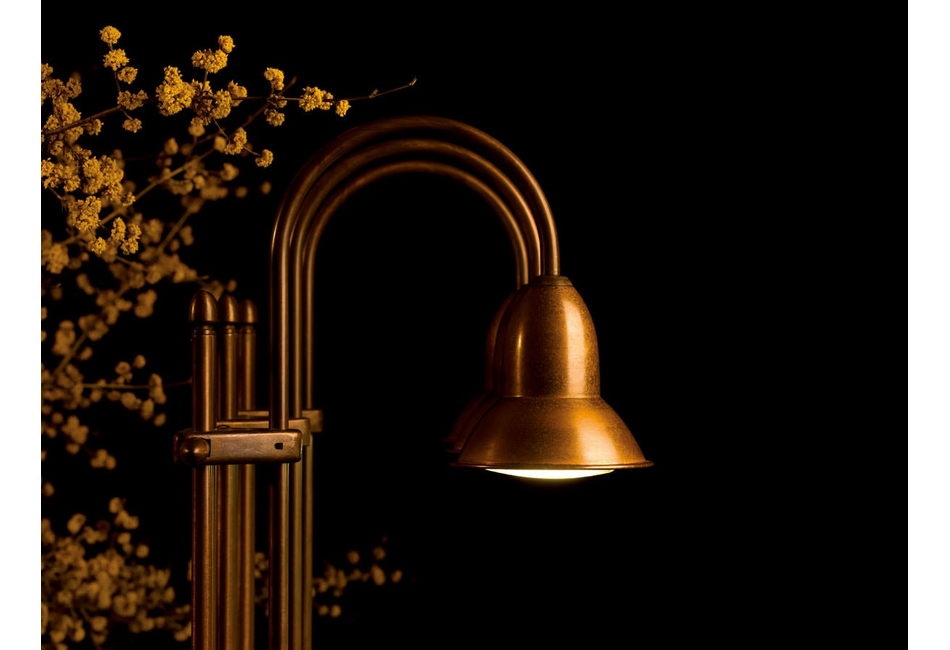 Outdoor lighting structure that consists of one basic module and two aged copper reflectors.
The stem is made from aged brass tubes and cast brass supports.
The structure can be extended at will with the addition of extension modules to be ordered separately; extension module includes lighting appliance.
It can be covered with climbing plants or fabric lampshades, not available.