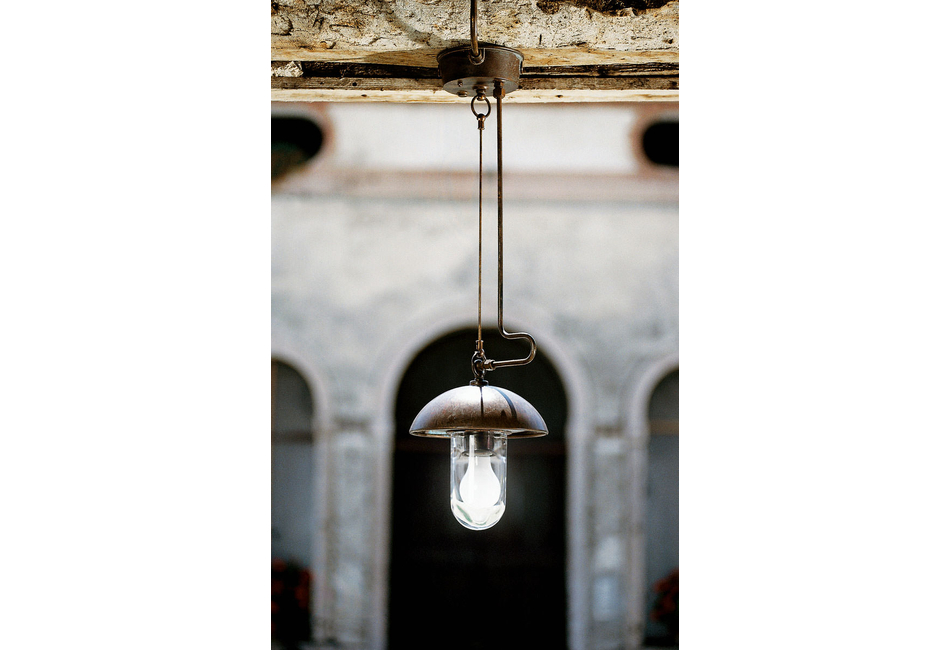 Series of pendants, wall lamp and street lamp for exterior pole with cast brass ring suitable for pole-mounting.
Pendant and wall lamp structure is the following: cast brass rose and base, subsequently aged, aged copper shade, white enameled aluminium reflector, tempered clear glass and aged brass arm.
Pendants and wall lams can be integrated with all those accessories for making up the "Surface Mounted wiring system", to be ordered separately (see from page 220 of the catalogue).
It's a set of excellent effect that becomes distinctive furnishing for gardens, alleys, renovations.