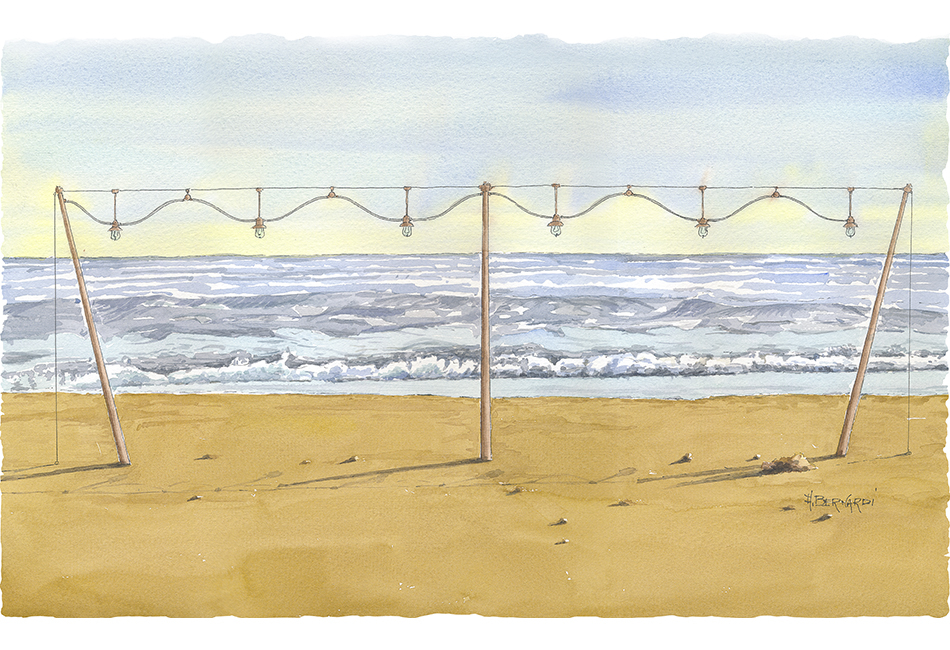 The products of our TESATA range are enhanced with the "Basic" system through which the Company develops a useful final product of plinths and posts, where is guaranteed the best seal of its TESATA, which can be positioned outside, on free spaces and without any need for additional support surfaces.
Fulcrum of the system are the concrete plinths to be buried, and the hot-dip galvanized steel support posts.
Plinths of the "Basic" system facilitate the implementation of the system itself and is composed of two side plinths and a central extension plinth. The two side plinths are both designed for the oblique positioning at 14° to the surface of the side posts. One of the two side plinths is designed for connection to the power cable and is equipped with an inspection pit.
The extension plinths can be used whenever the total length of the TESTA exceeds 12 meters, to avoid the natural bending of the structure.