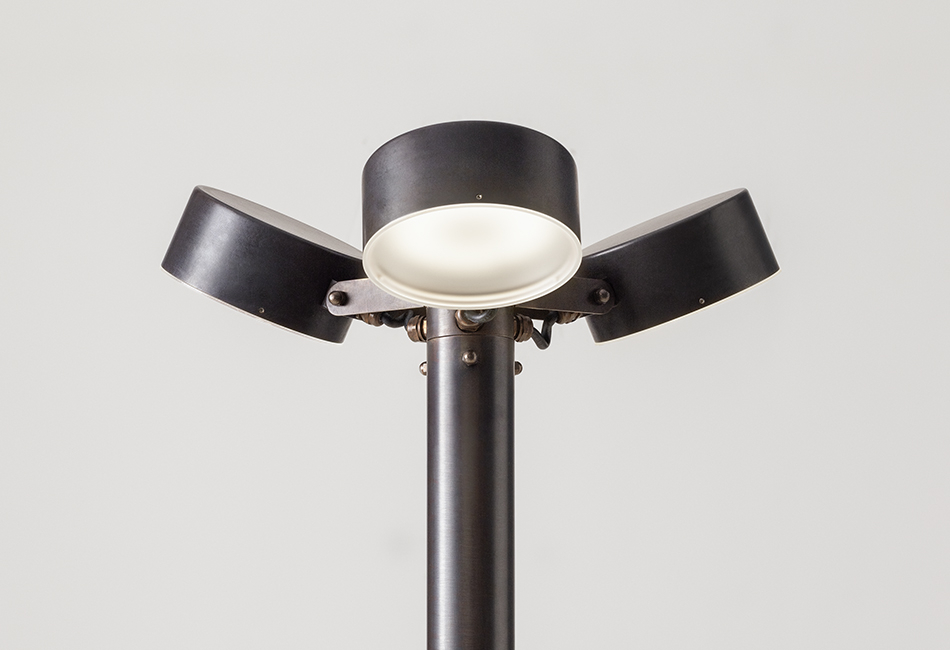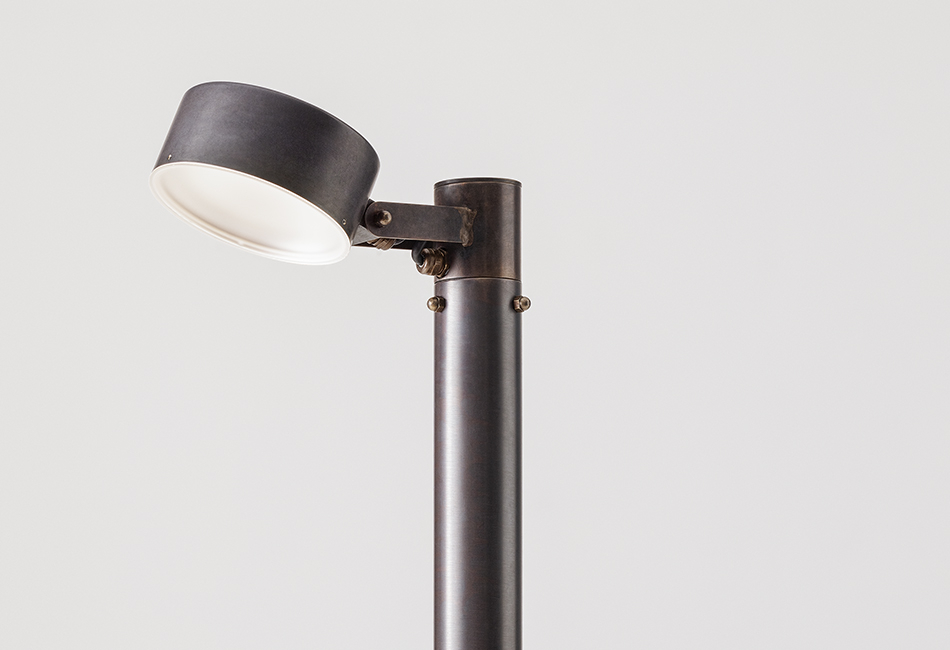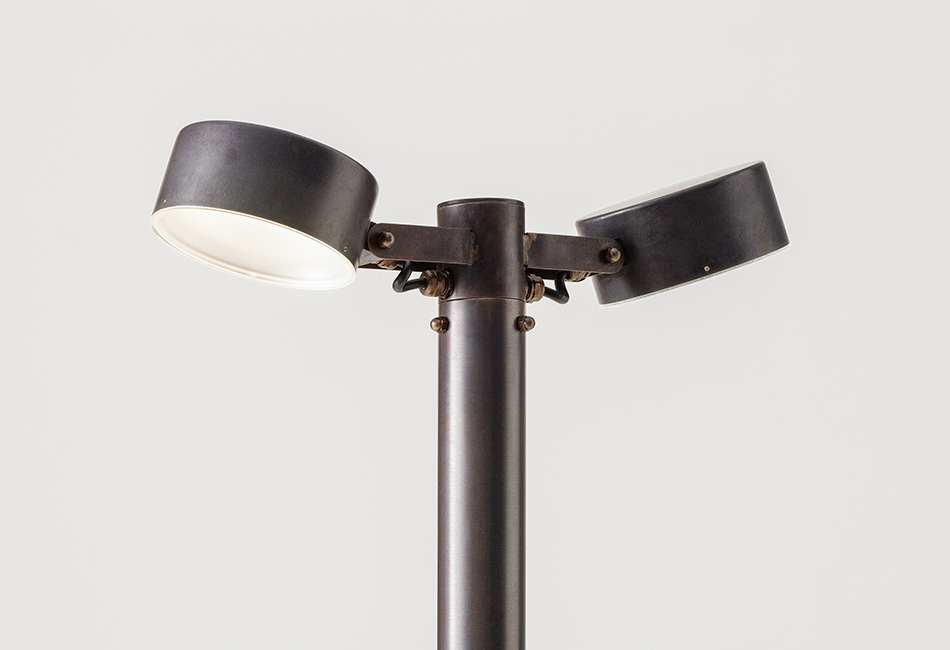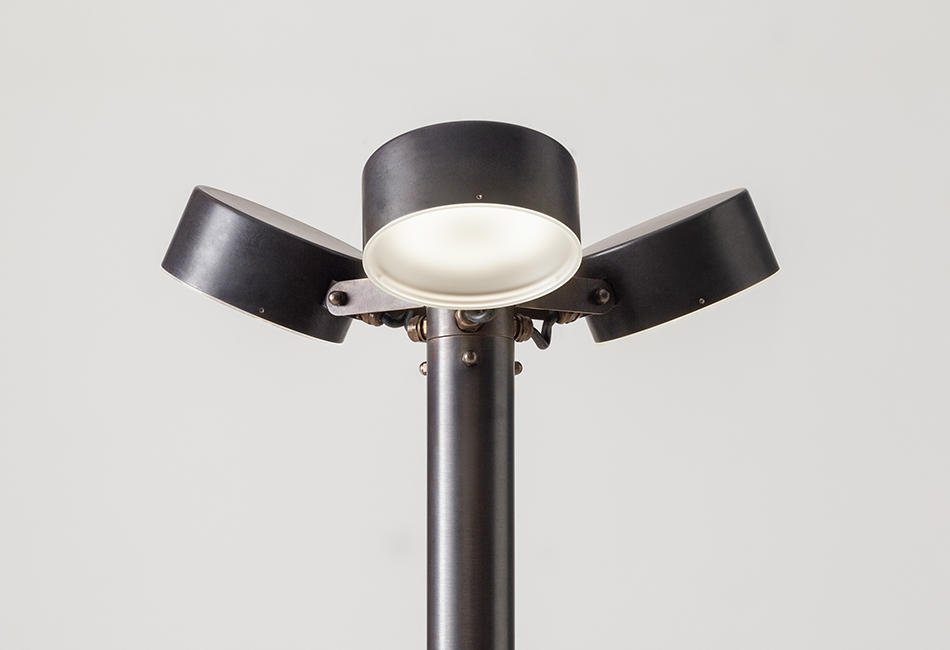 The ACELUM line both as a single wall light for outdoor use and as a wall light to be connected to a system of conduits or mineral cable.
It is proposed here as a pole-top luminaire to be combined with poles of our production (PAL/H2, PAL/H2,5 and PAL/H3), to be ordered separately.
The pole-top luminaire is available in single, double at 180° or triple at 120° lluminaire. It can be adjusted vertically by 180° and is available in an antique brass finish.
It's an element of elegance for the garden architecture; it's the ideal way for illuminating any open spaces contest, pathways, flower beds, but also terraces elegantly furnishes any open space context.