MULTIBOX SYSTEM - Interior system in ''martellato'' copper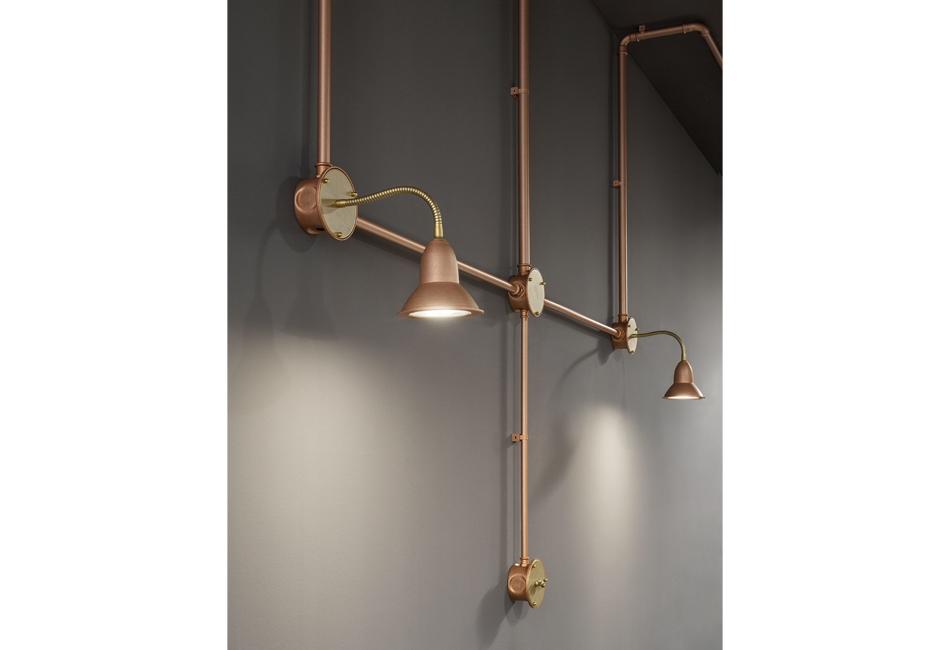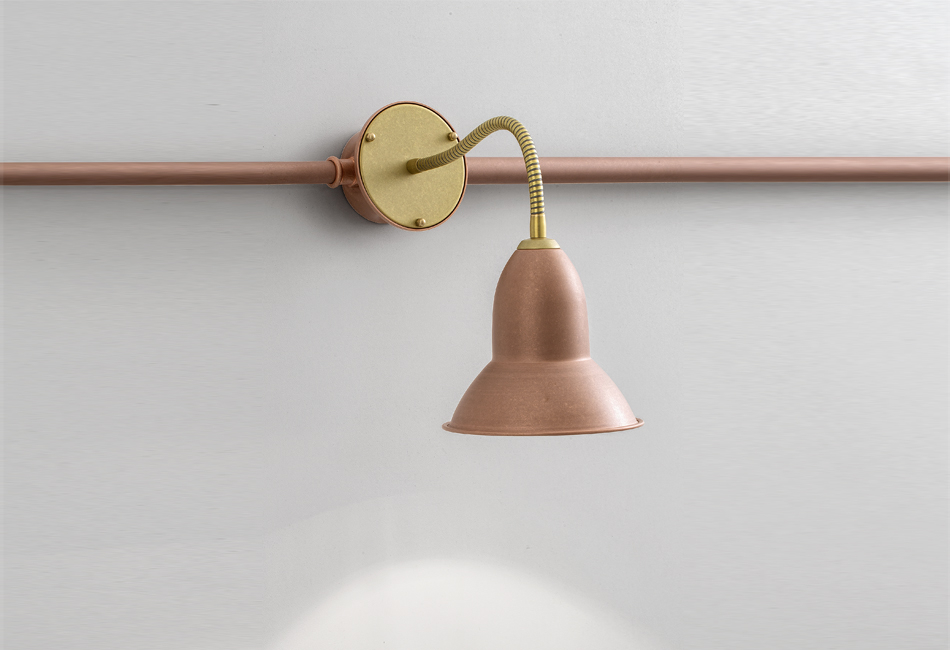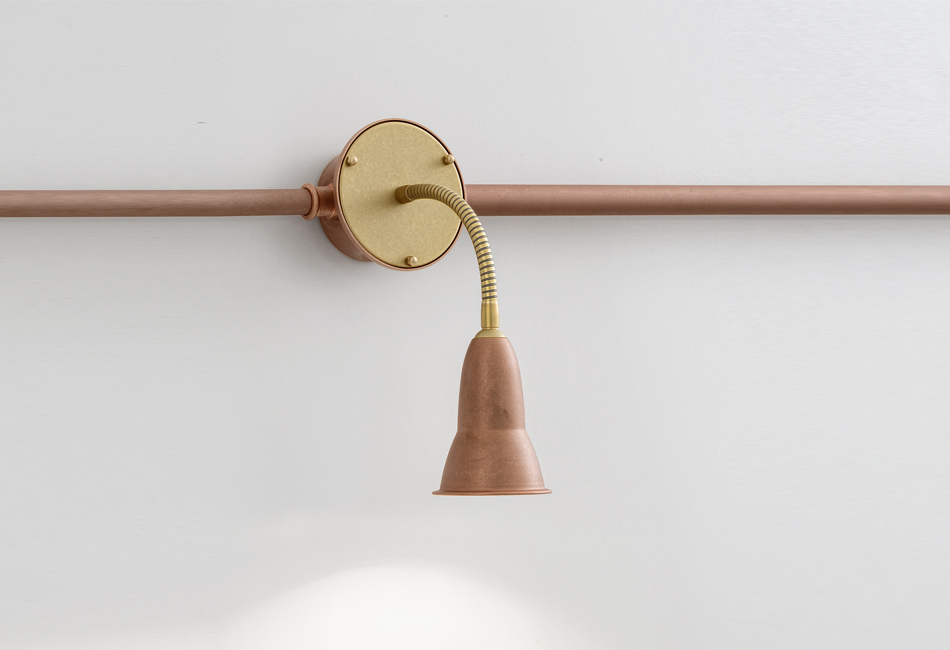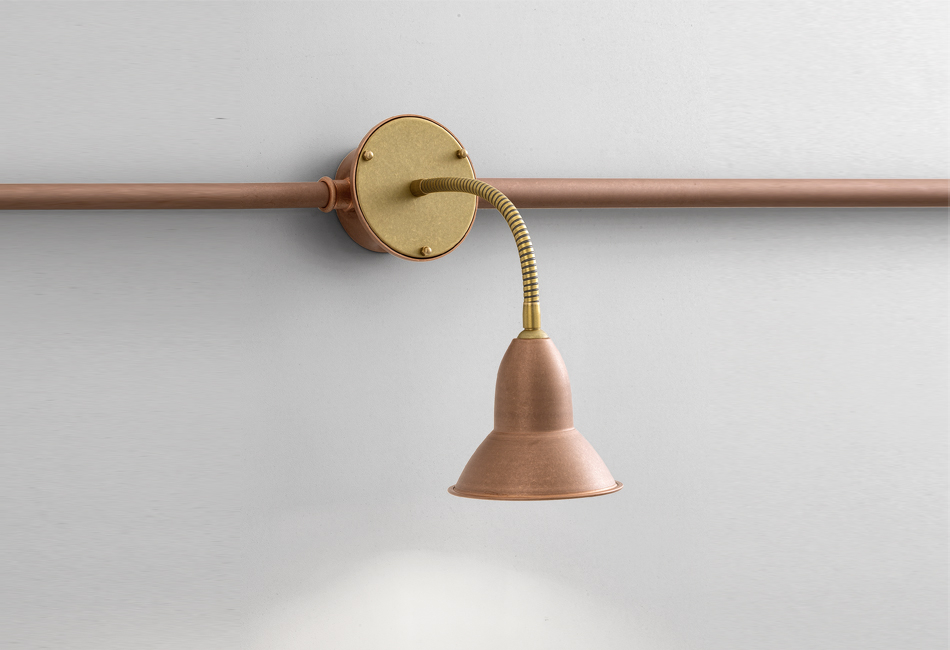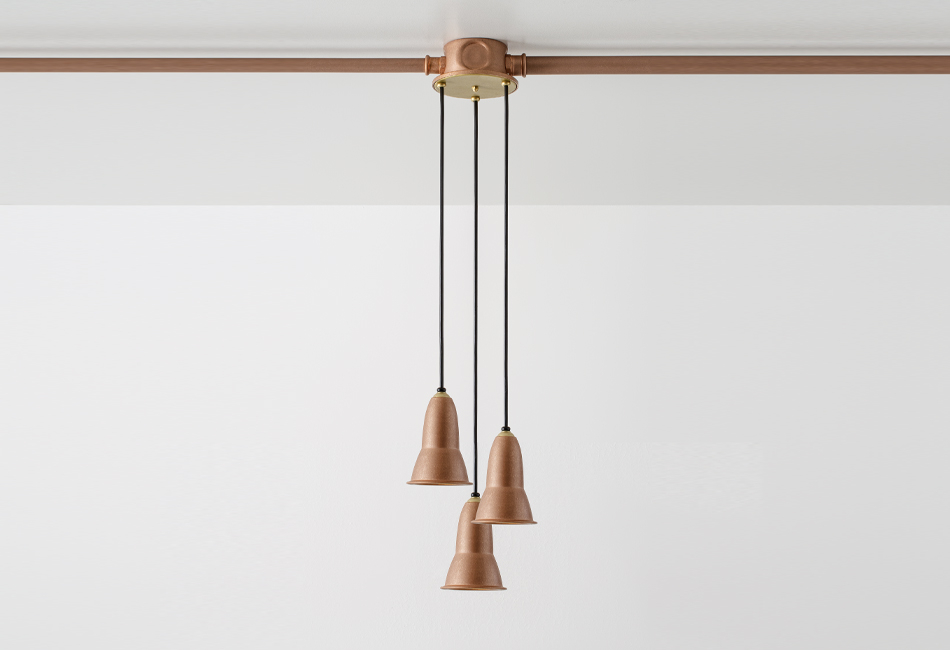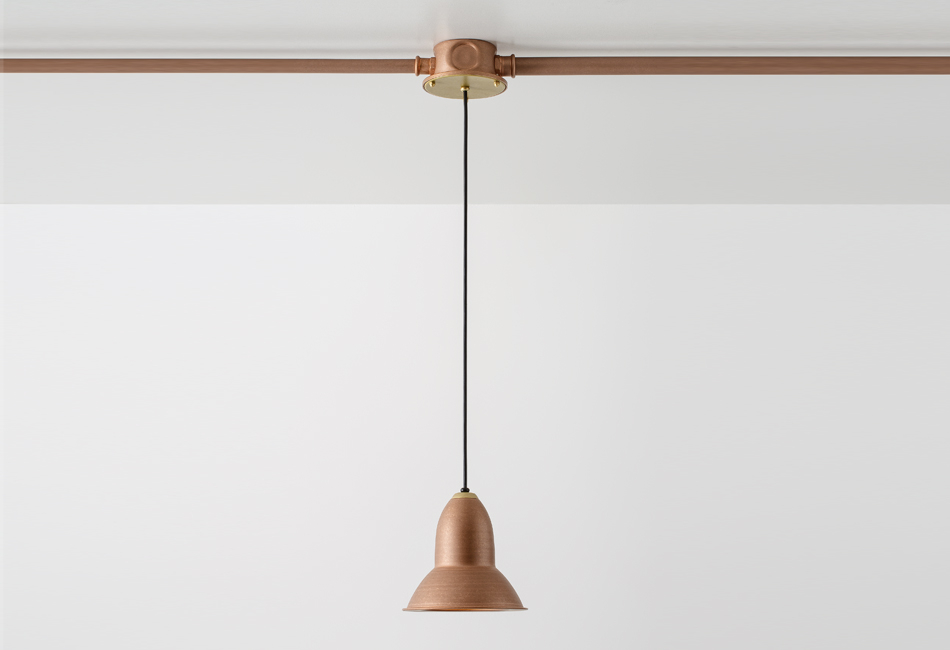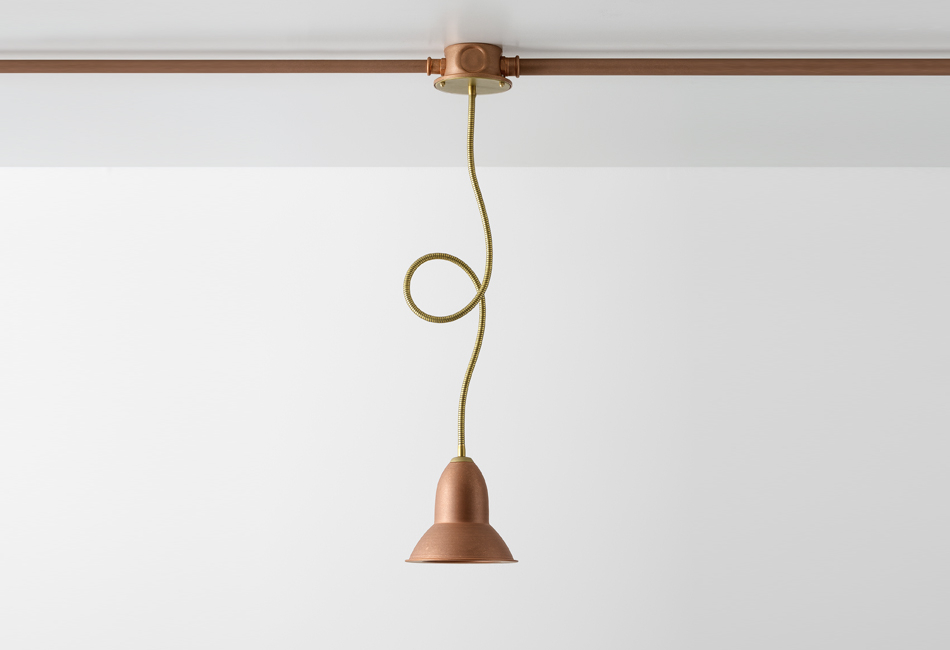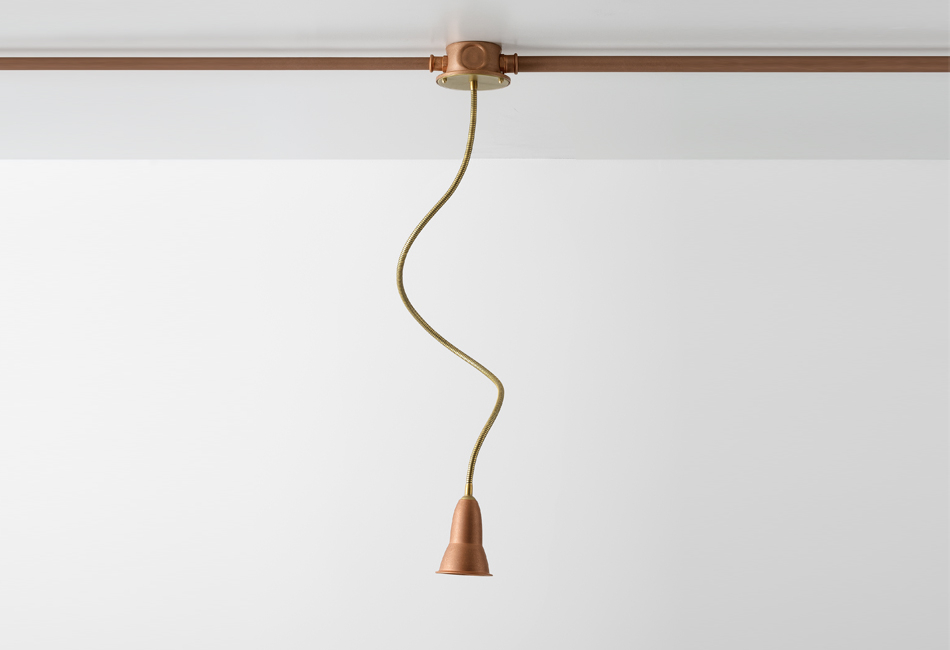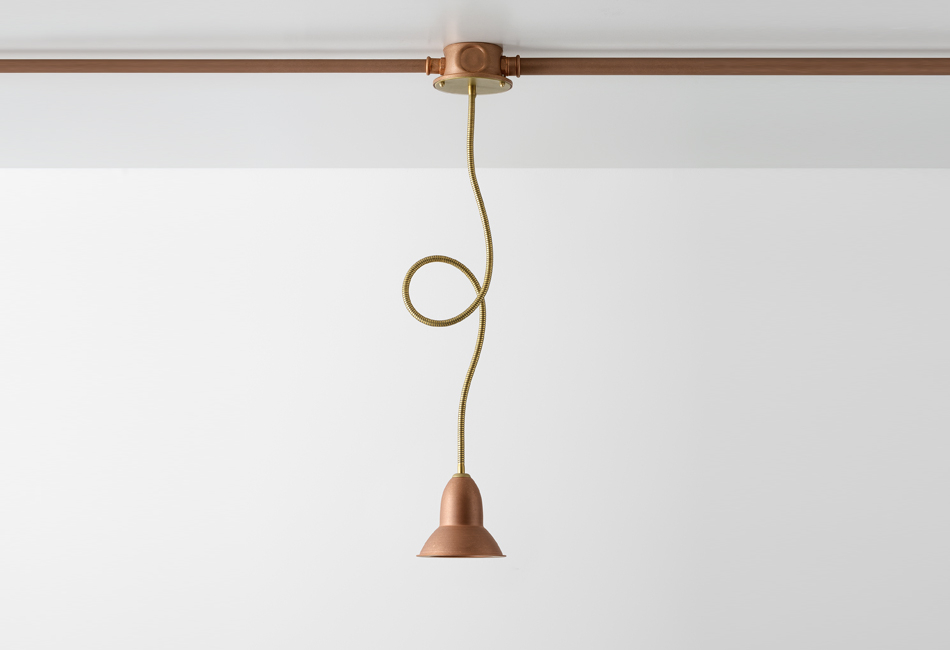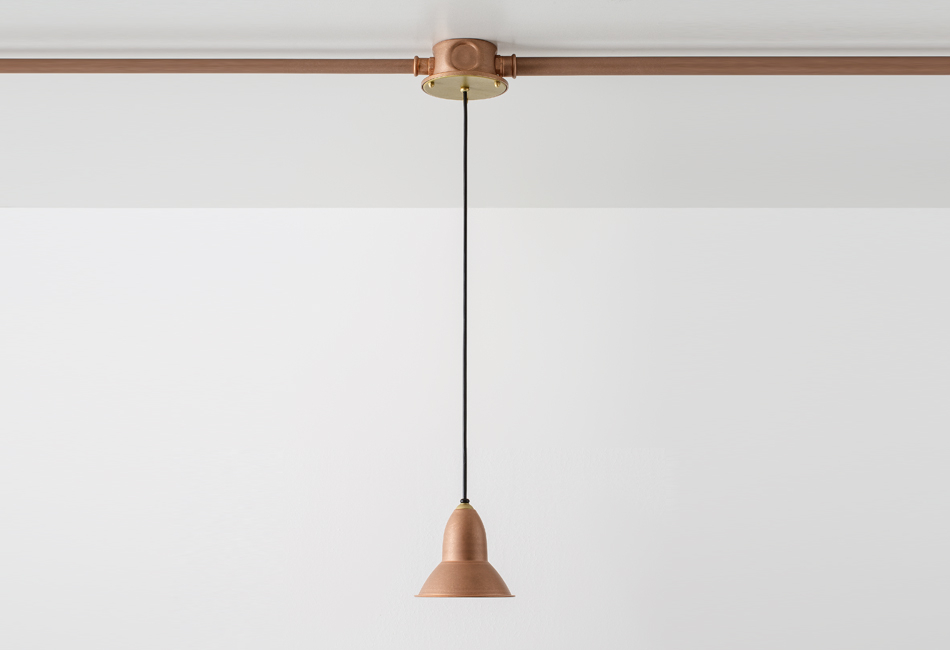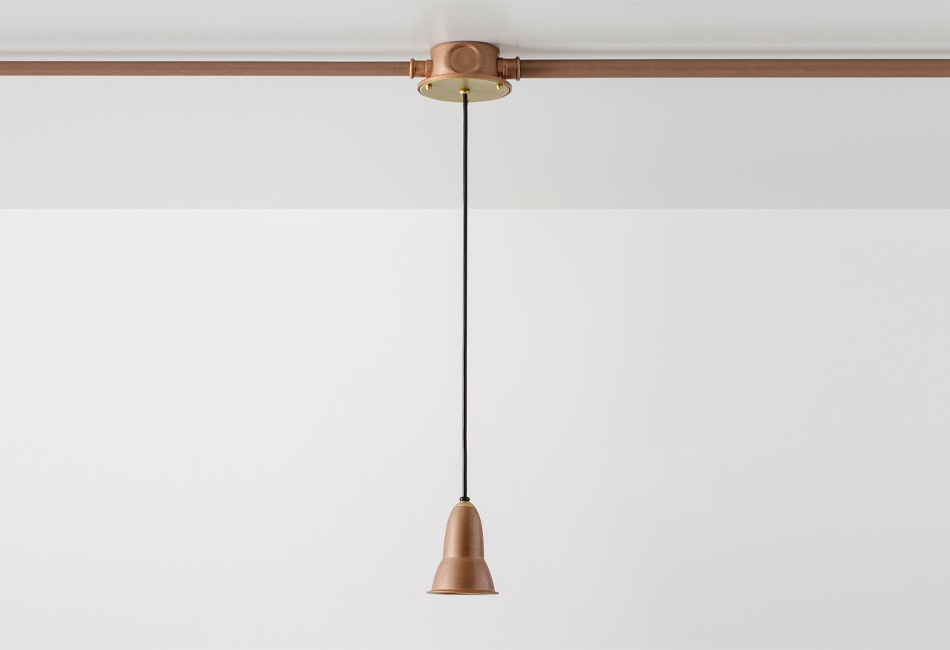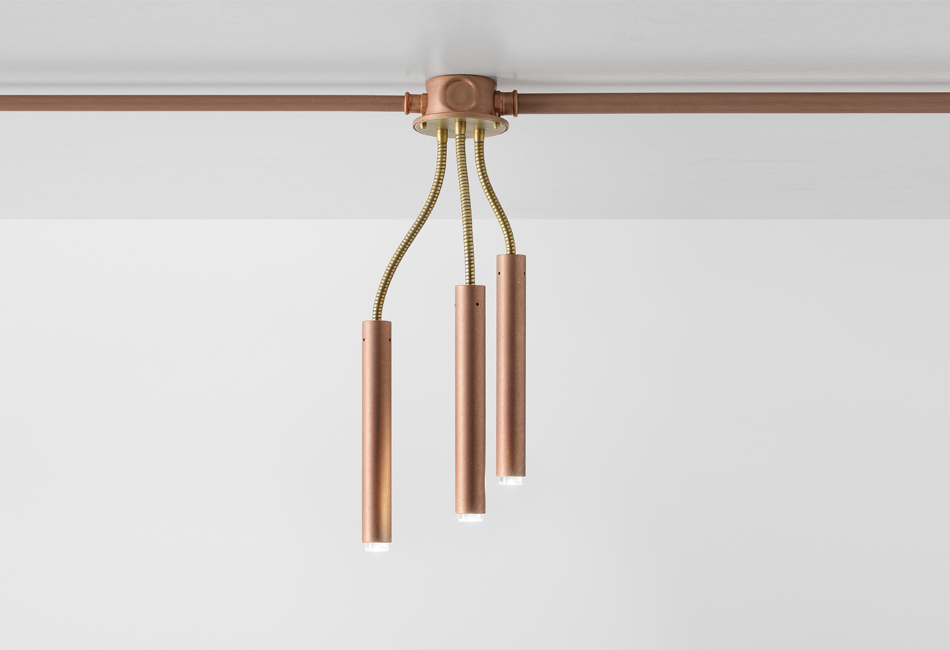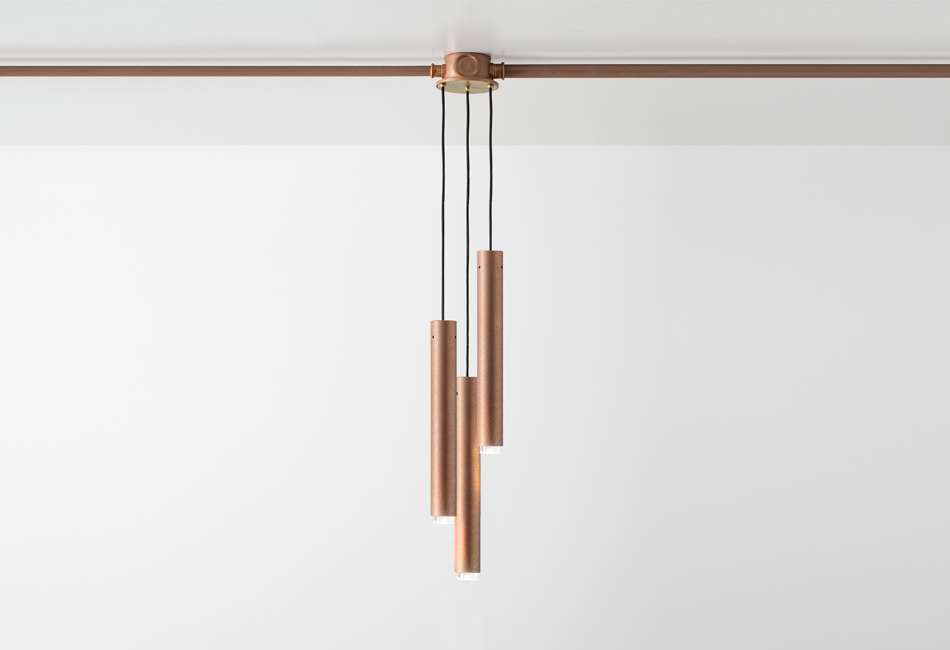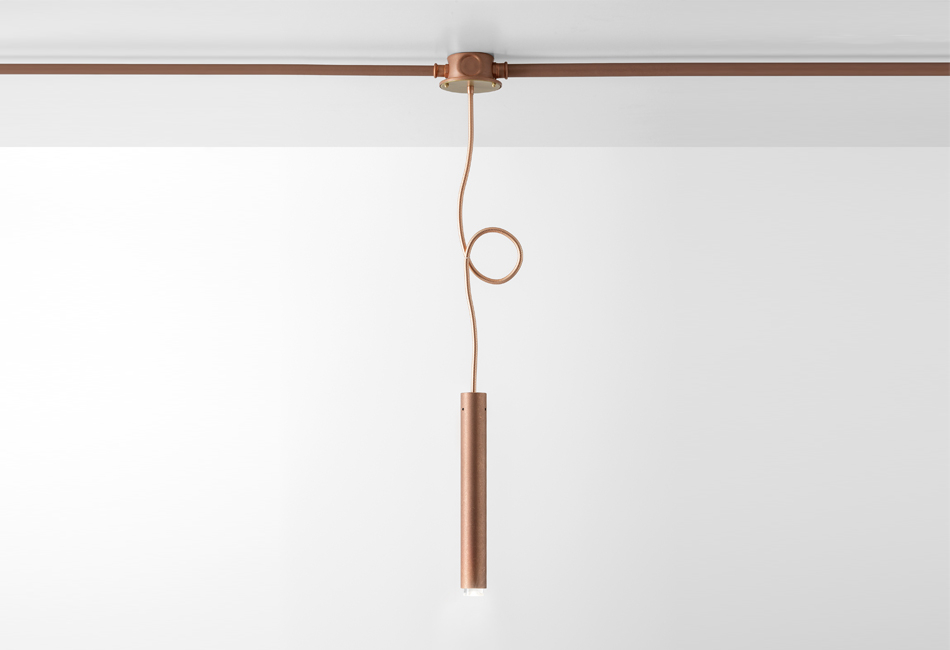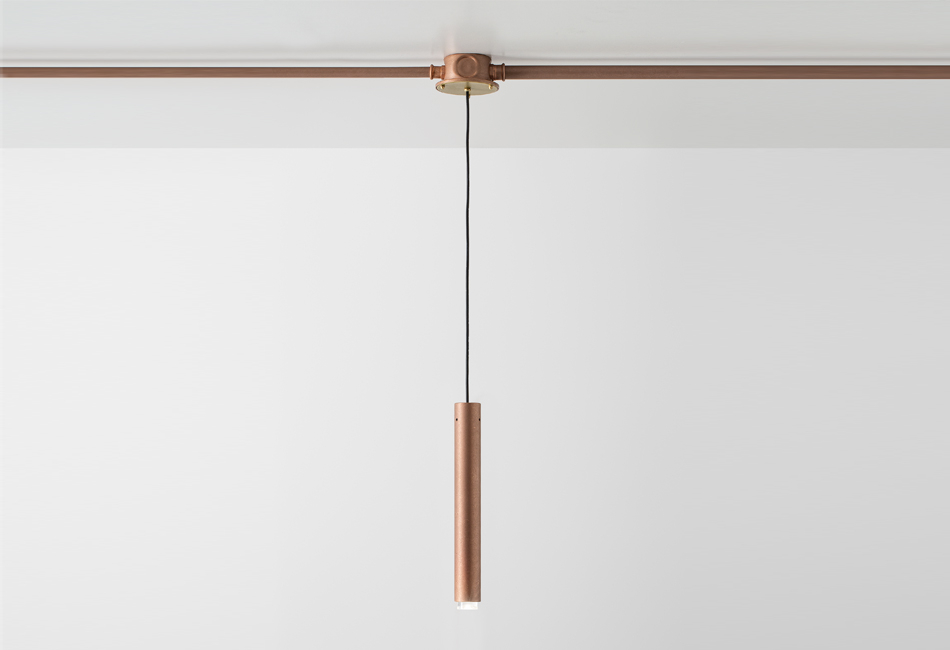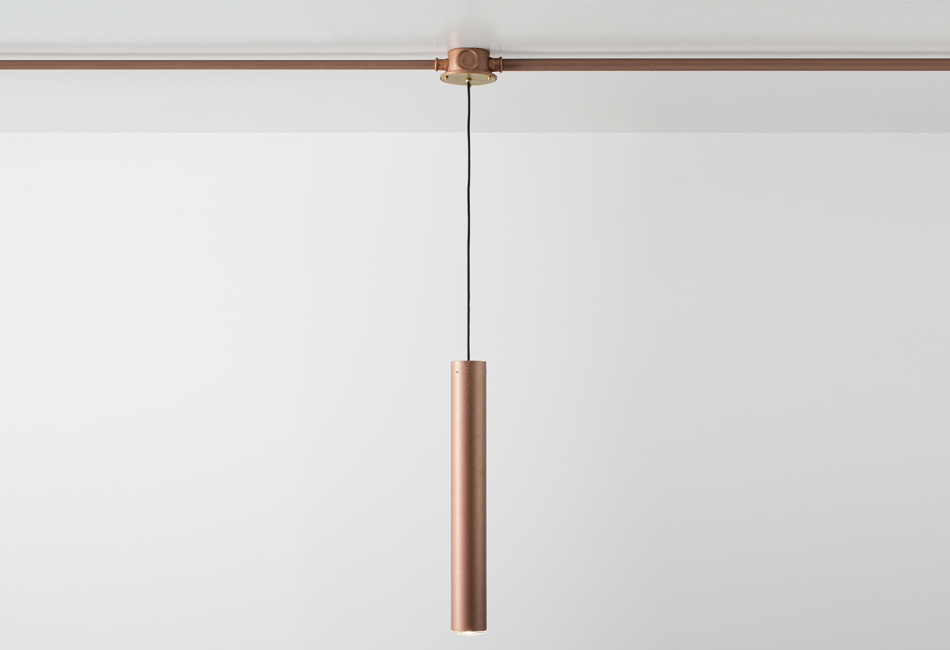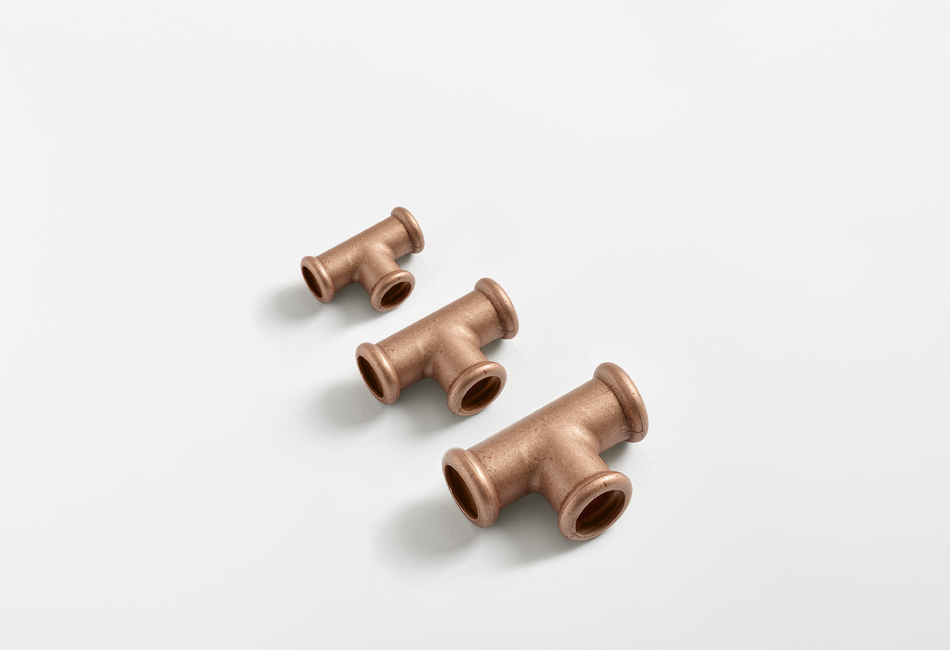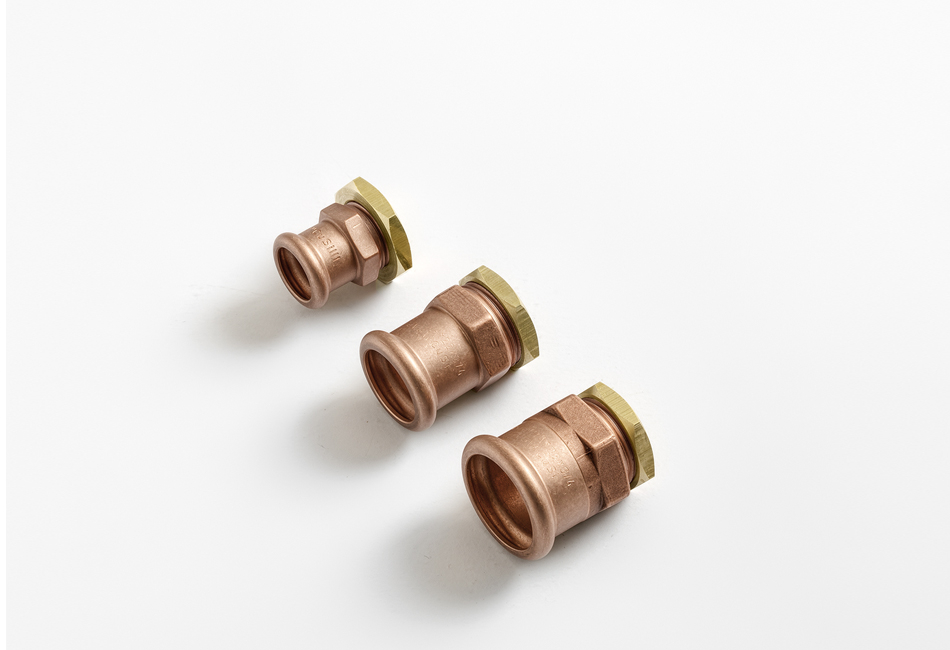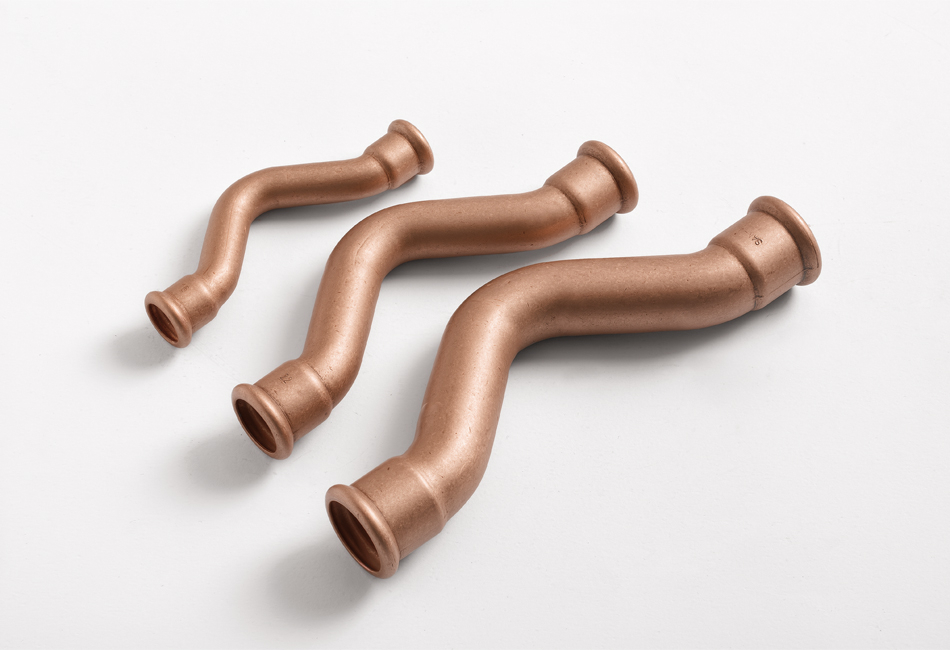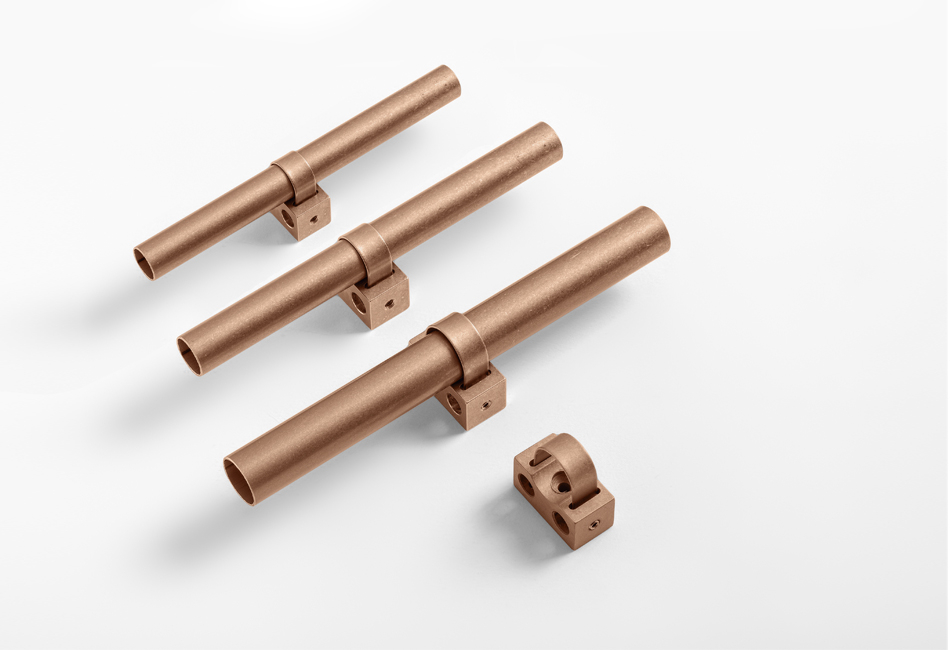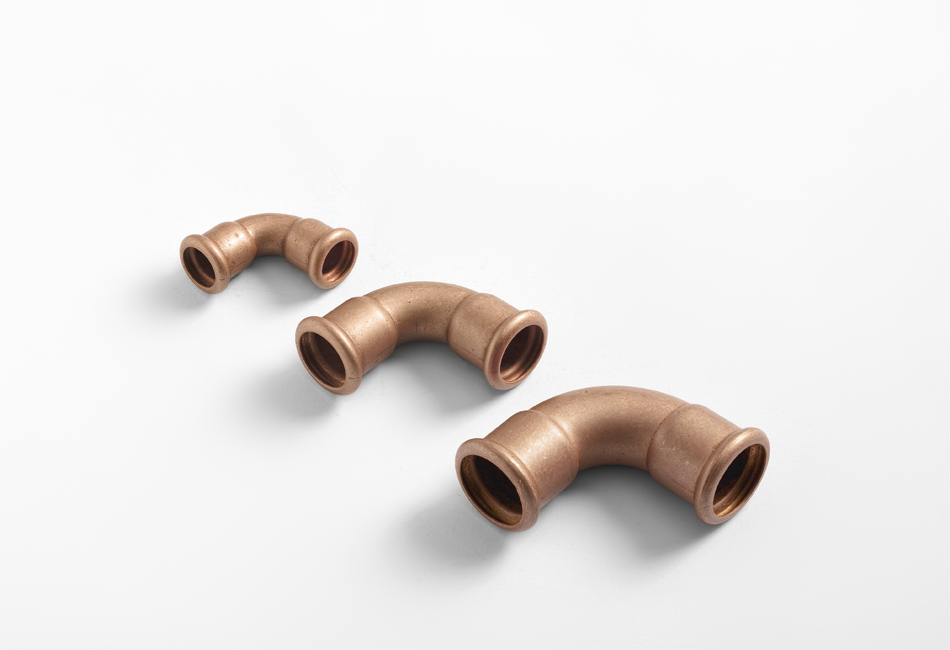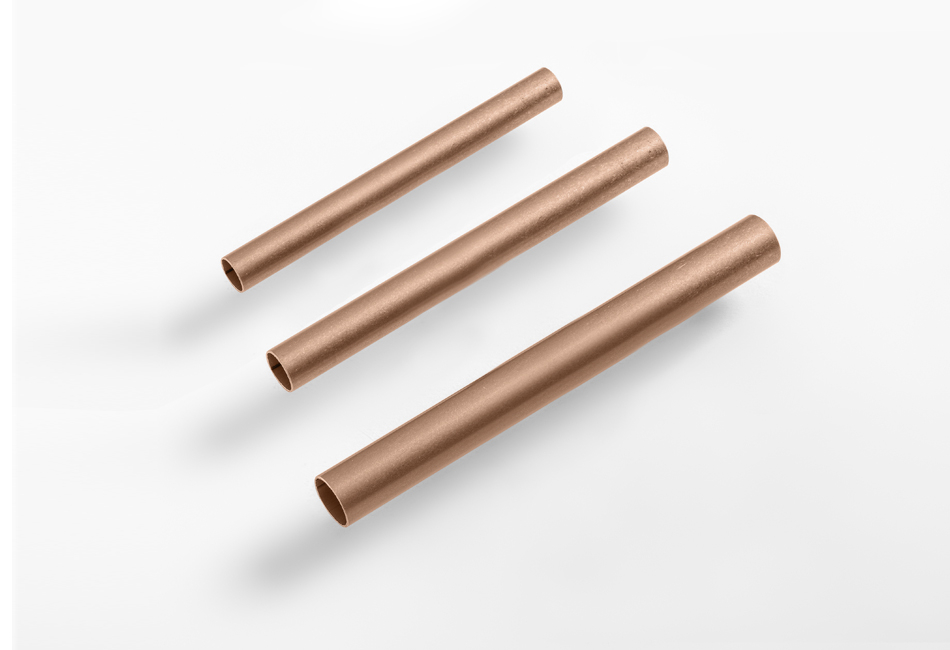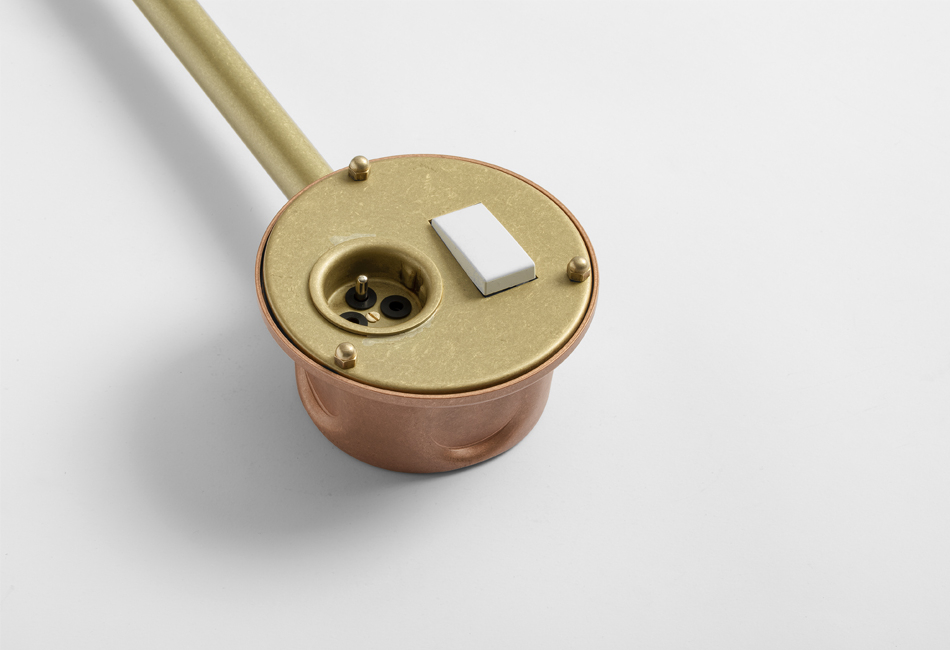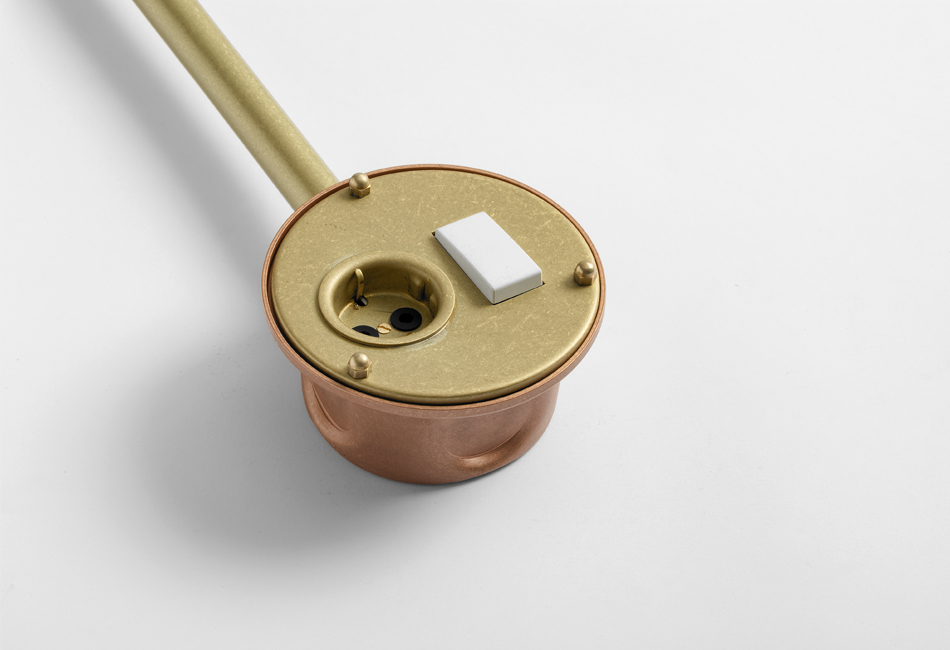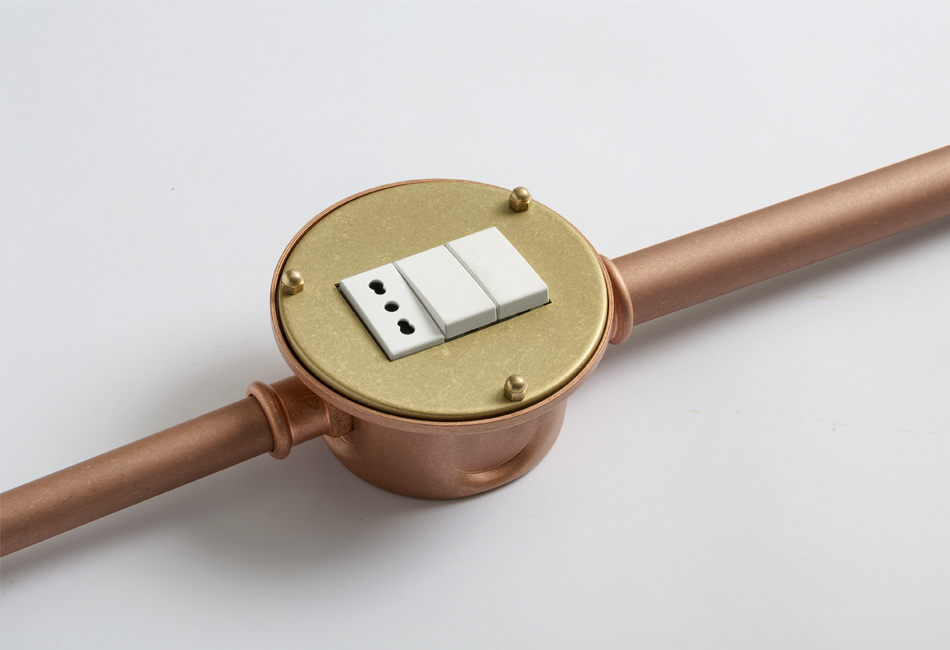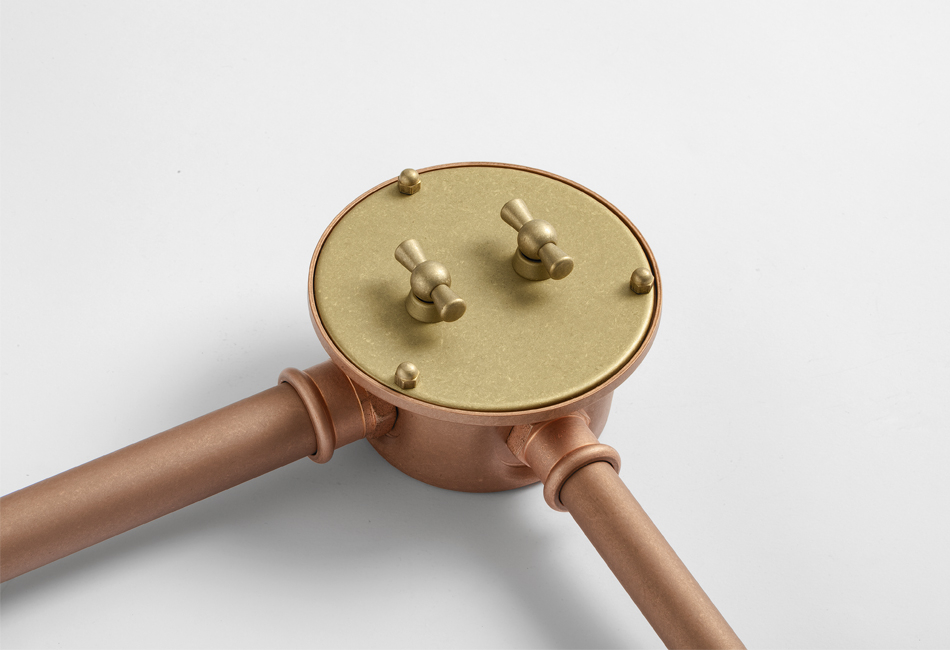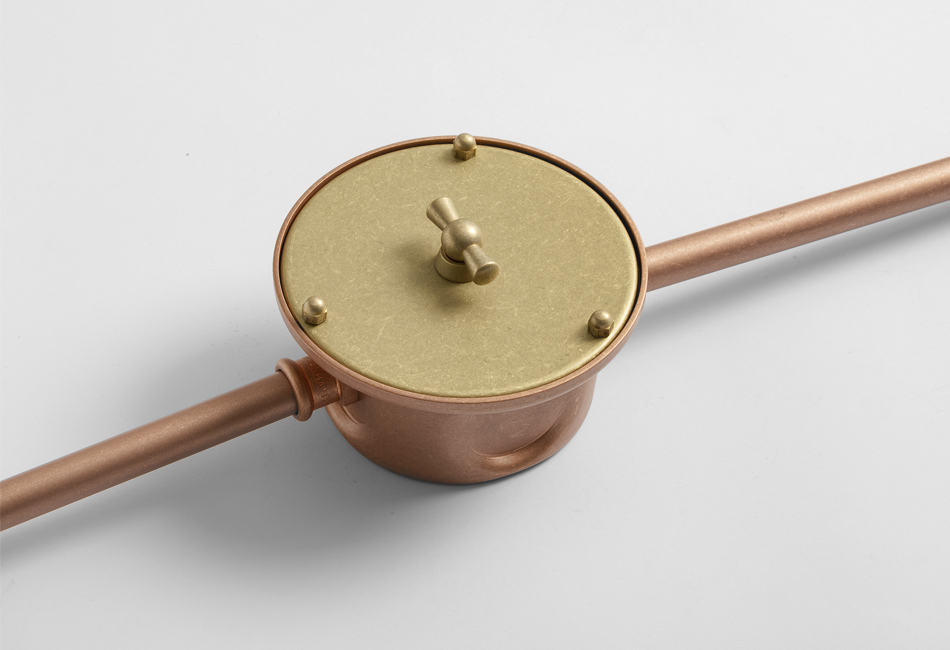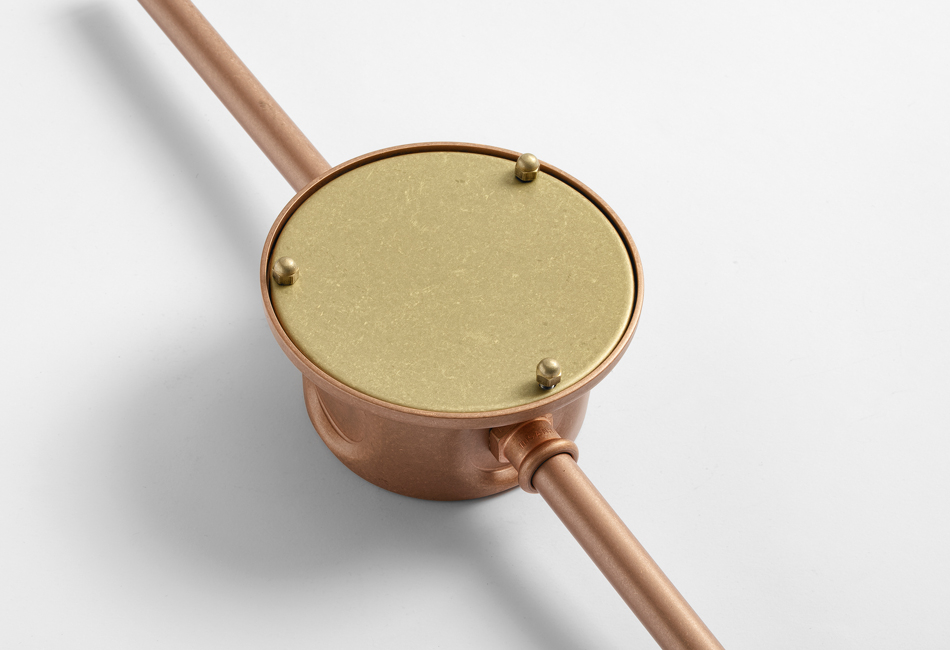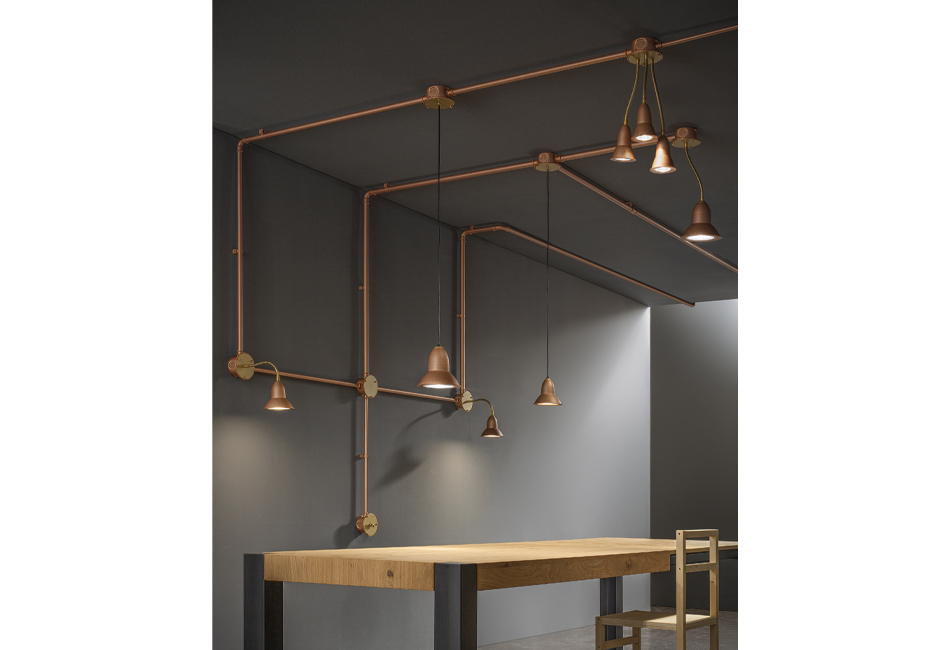 3D Model
Download the 3D file and shape your project with Aldo Bernardi's light creations.
Download the 3D file
The file is always up to date and available in 3dm, fbx and dwg format.
"Martellato" is the new finish by Aldo Bernardi. A completely manual process that enhances the natural color of the materials used and produces an extremely pleasant and elegant satin effect.
The indoor system present and develop the new finish that Aldo Bernardi defines as "martellato" copper. It is a completely manual finishing process, the result of which is a pleasant opaque and silky appearance. The fulcrum of the MULTIBOX system is the multi-box item to combine with specific accessories for the construction of a conduits system. The multi-box item has different functions (junction box, switch, rose), and is composed of a brass cover and a copper base available It has 4 outputs for connection with 16.22 or 28 mm. in diameter. When ordering it is necessary to specify which outputs you wish to open and of which diameter. Each MULTIBOX can have different diameter outputs. All fittings, accessories and fixtures to be combined with the MULTIBOX system, are in "martellato" copper and are to be specified when ordering. The MULTIBOX system can also be combined with our TUBE or CLEMATIDE lines for the creation of lighting points within the system itself. The suspensions can be made with a support cable or with a flexible tube and both are available only in the new "martellato" copper finish, above mentioned. When ordering, the codes of the items you wish to combine are to be specified.