MODULARE I QUADRI - Modular Lighting System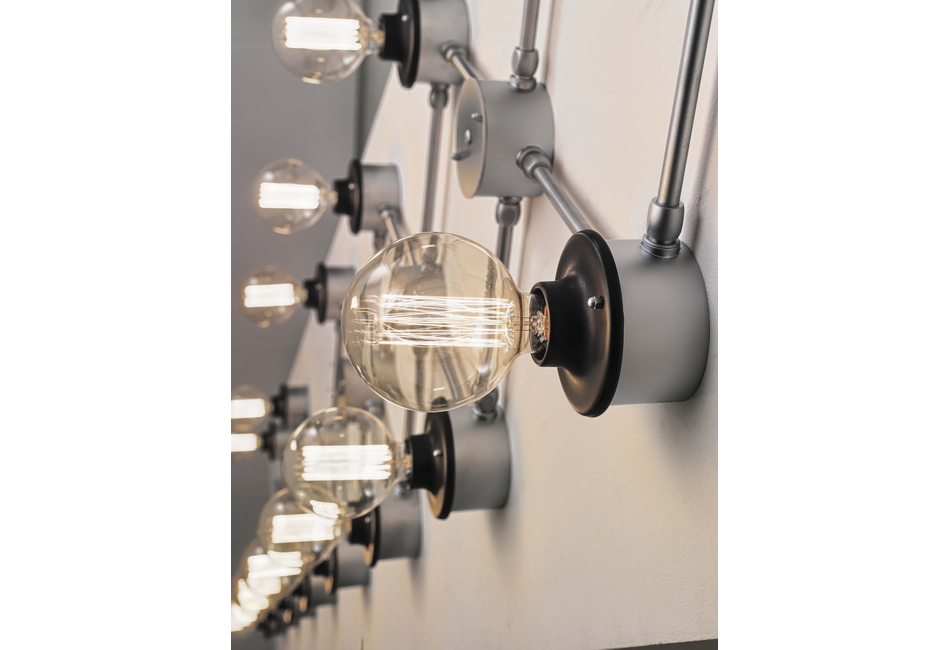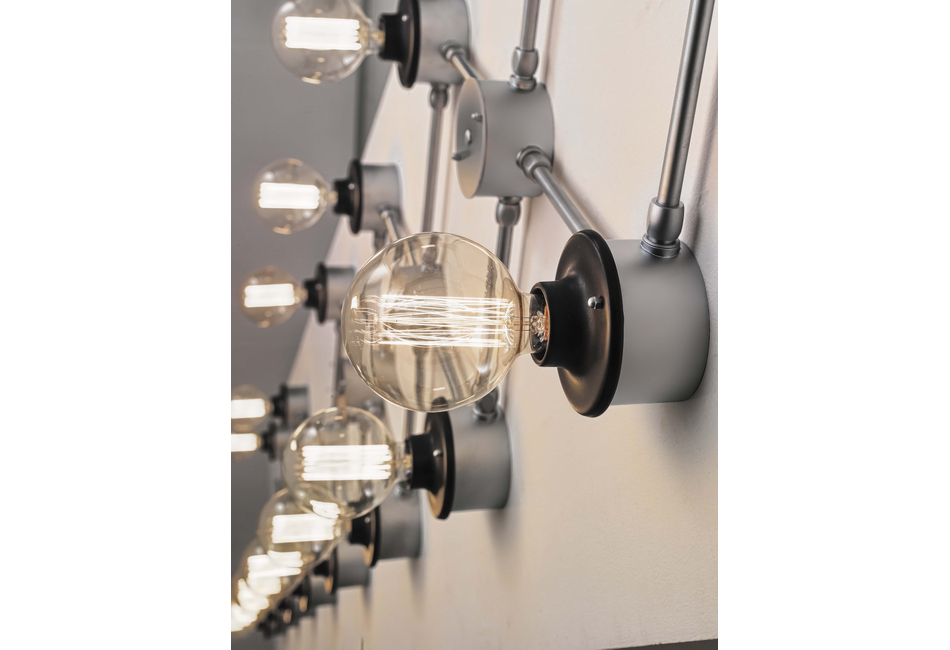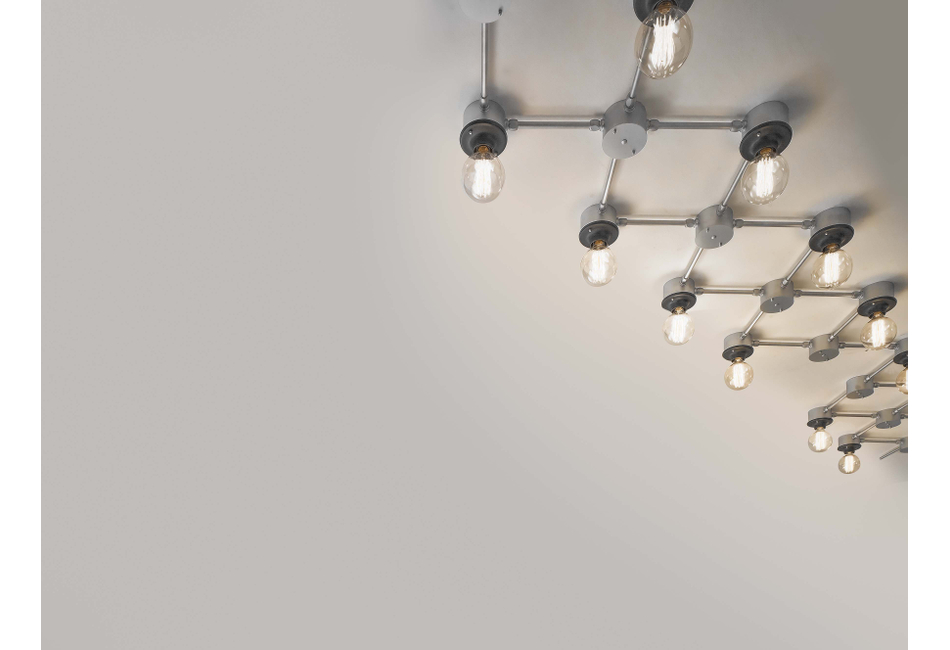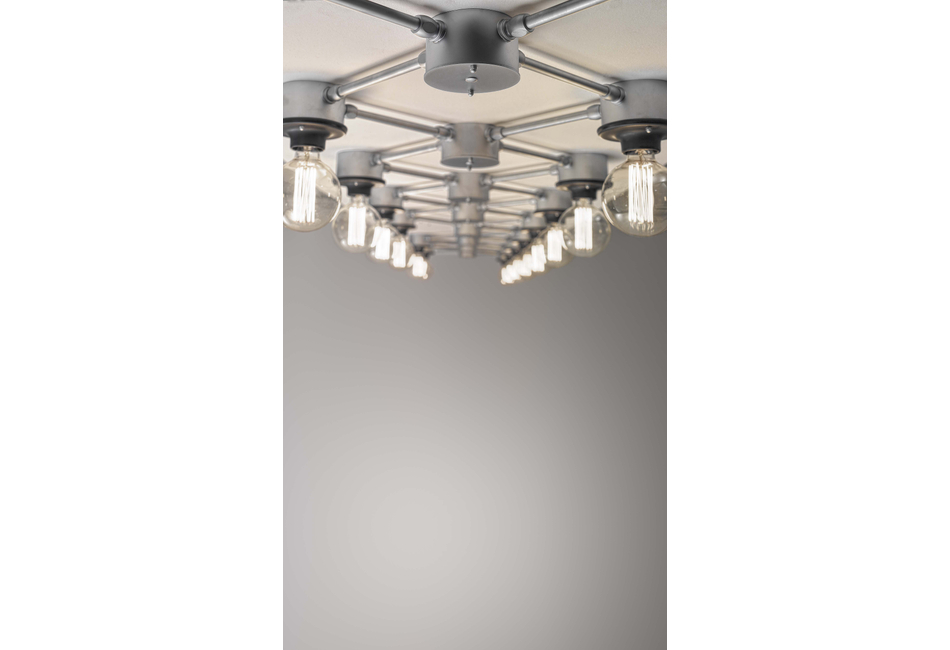 The composition includes spot, eventual connection box and conduits 16 mm diam.
The spot consists of a base in antique brass or satin nickel and from a ceramic lamp holder, glossy white or glossy black finishing. It can be used as a single spot or with more right angle outputs. Conduits are available in the same finishes of the spot. The connection box, which may be used as in the photo presented of the catalog, can be used to realize a strip of square.