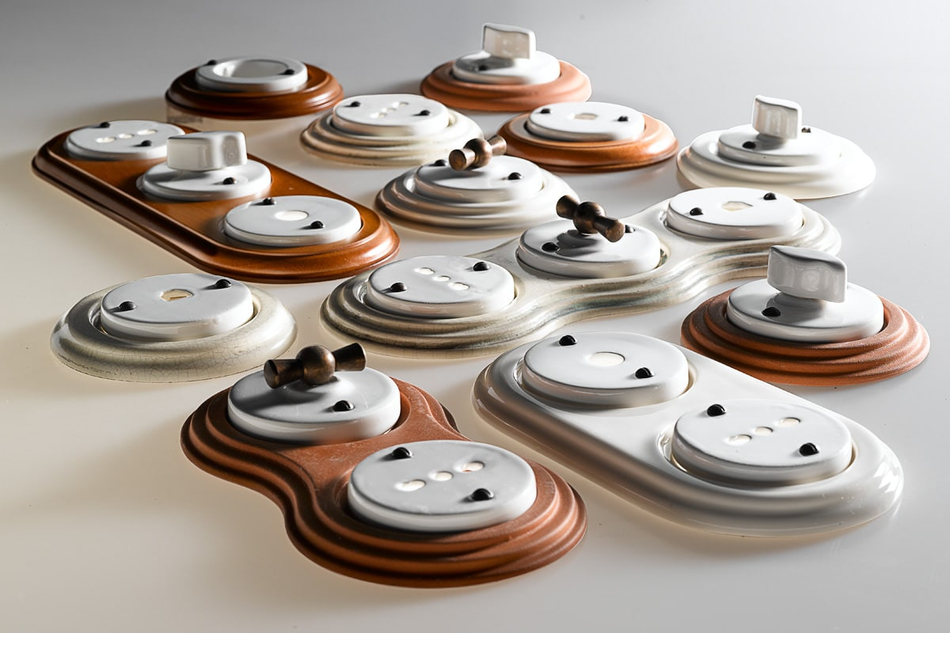 Ceramic surfaces mounted switches, sockets, Schuko socket and French shuttered 2 poles socket.
The articles must be combined with the respective frames, to be ordered separately.
Frames, round or wavy, can contains one, two or three devices and can be supplied in different versions: white ceramic, red and aged "ingobbio" or wood.
The series is supplied with the respective flush mounting boxes.