BUDÌN - Ceramic Pendants with Reflecting Inner Reflector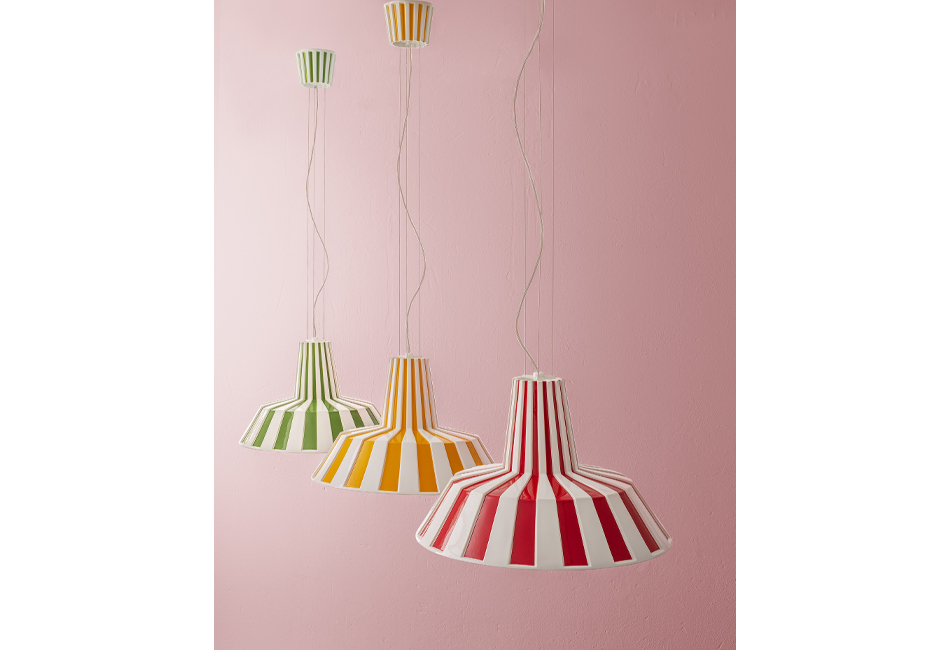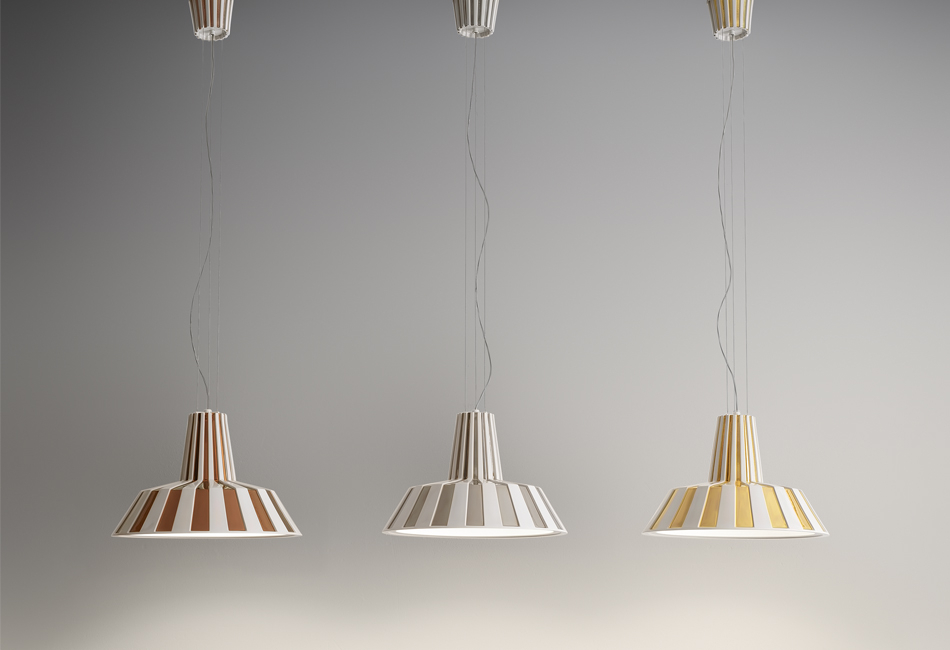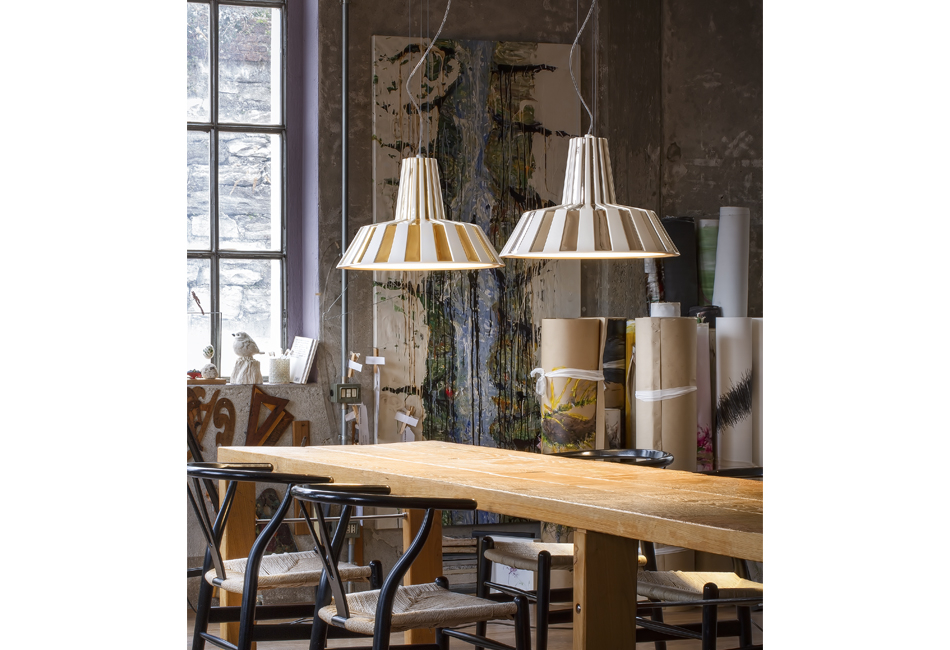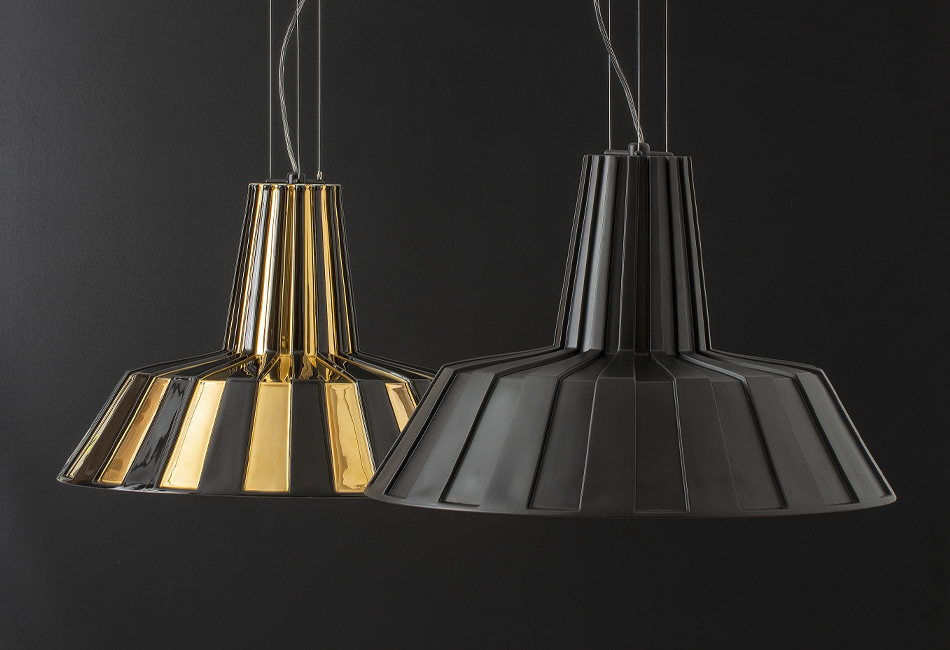 The ceramic suspension, both for its size and for processing, becomes an original piece of furniture, with a strong personality, which certainly doesn't go unnoticed.
Set of 3 ceramic pendants with reflecting inner reflector. The series is available in solid color or with an original striped finish. It's equipped with cables in stainless steel, which allow height adjustment at time of installation.