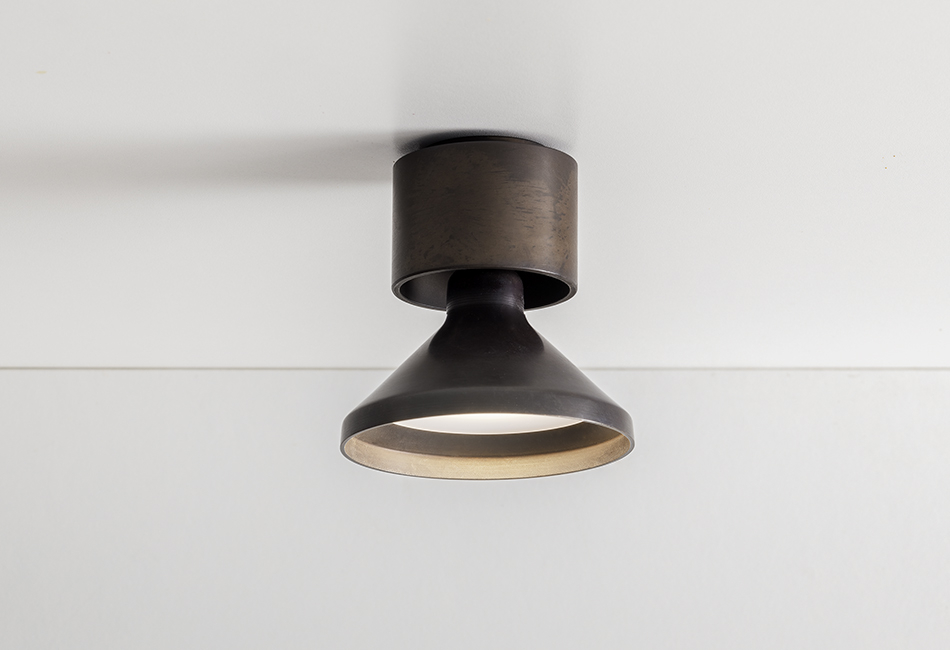 The TRUMPET series offers a versatile spotlight, suitable for ceiling installation.
The item is available in 3 versions, as a single spotlight, recessed or to be combined with a surface wiring system. All versions are adjustable with a 30° angle.
The version for a surface system must necessarily be accompanied by the accessories of our production presented in the general catalogue (www.aldobernardi.it/download/), in the "Impianto a vista " section.
It is a device that can be easily connected in many contexts, from the residential one to the museum, to the Hospitality sector.
It is available in antiqued brass or dark bronze finishes. The driver is not included in the item.