Moonlight - Designer Lamps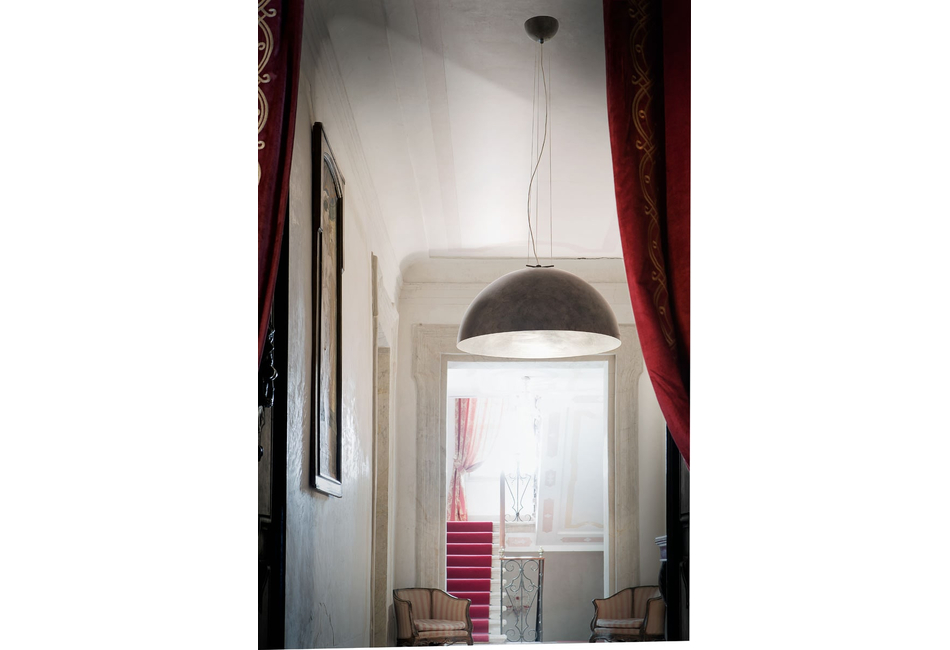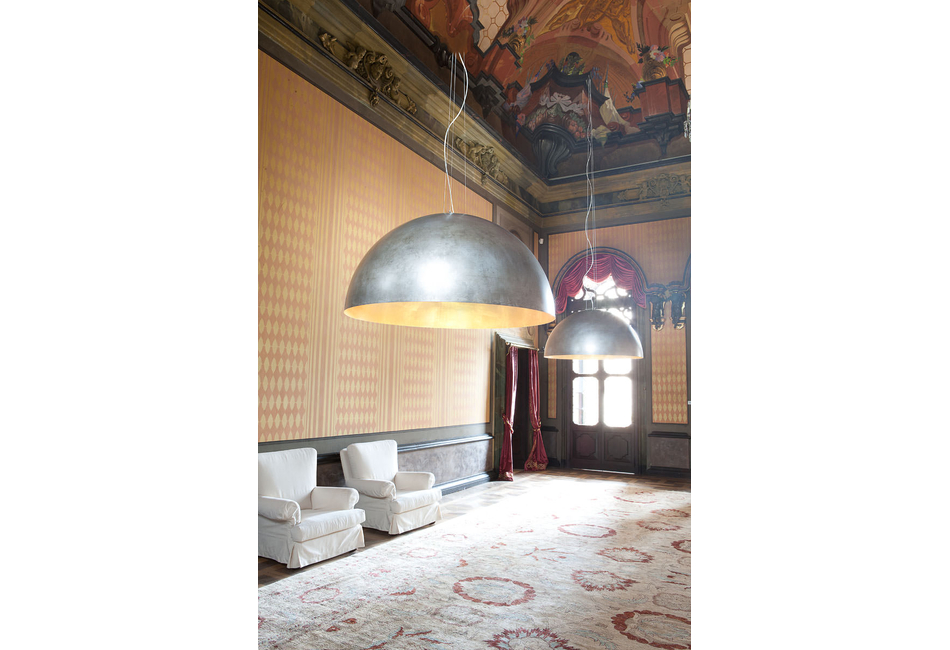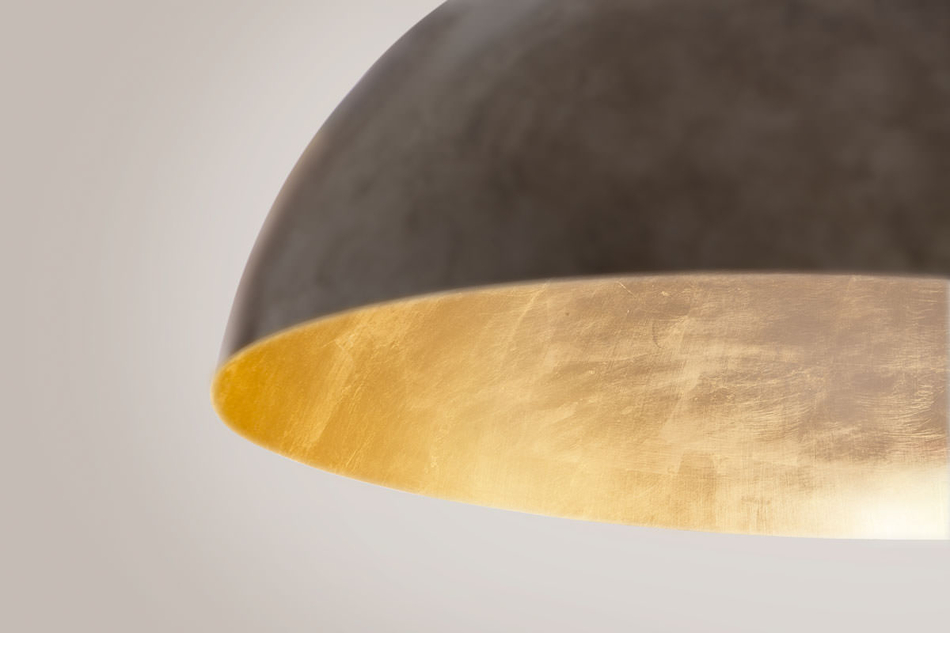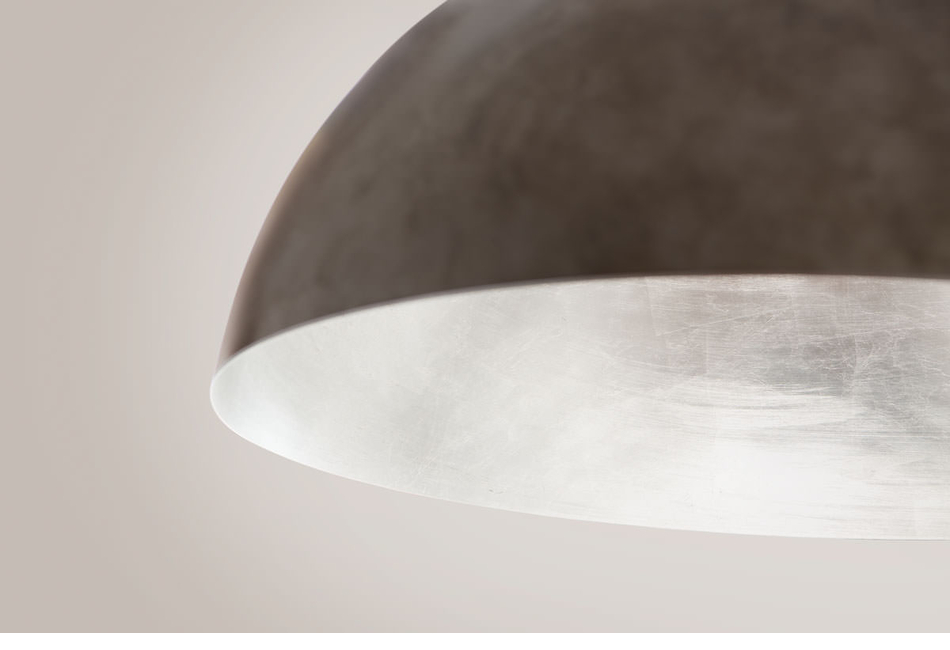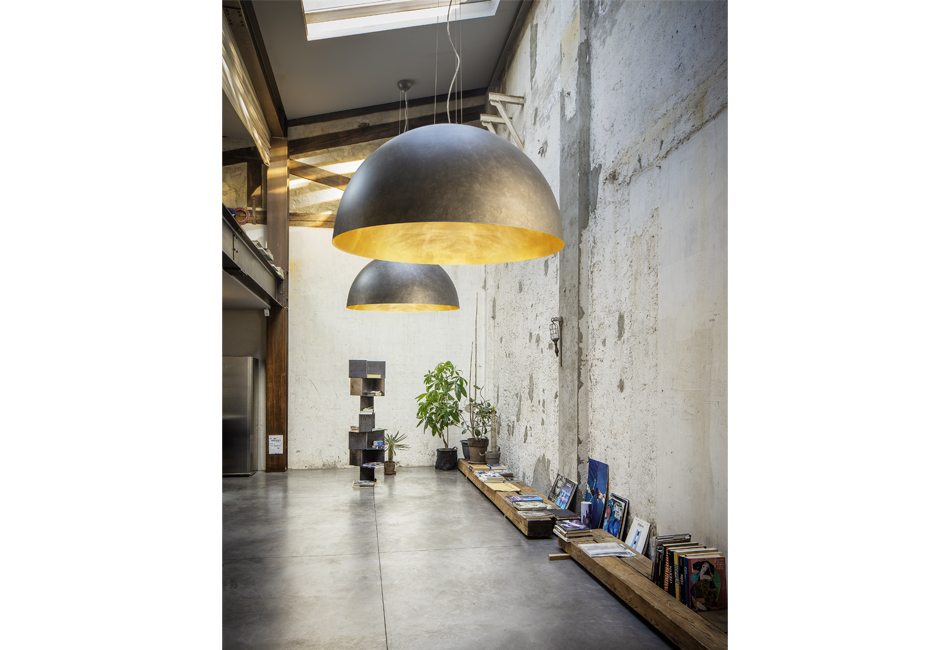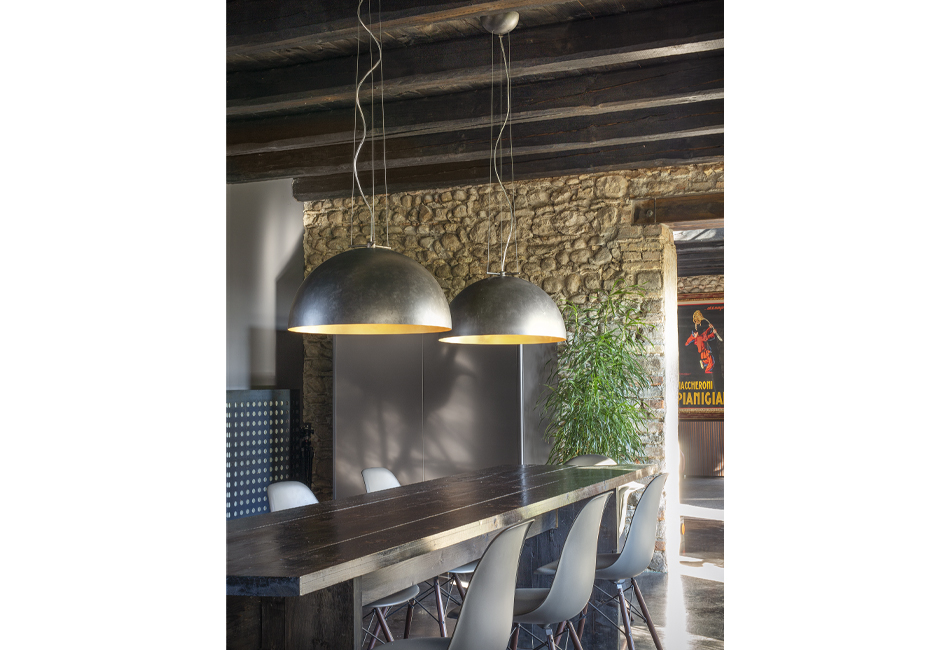 Series of hemispherical steel large pendant lamps of striking and glimmering impression.
The inner surface is decorated with delicate gold, silver or copper leaf insert, then varnished with shellac. The outer, aged side is semi-opaque varnished. Each finish is available in 3 sizes. All processes are hand-made.