MATERIA - Set of 6 suspensions lamps in antiqued steel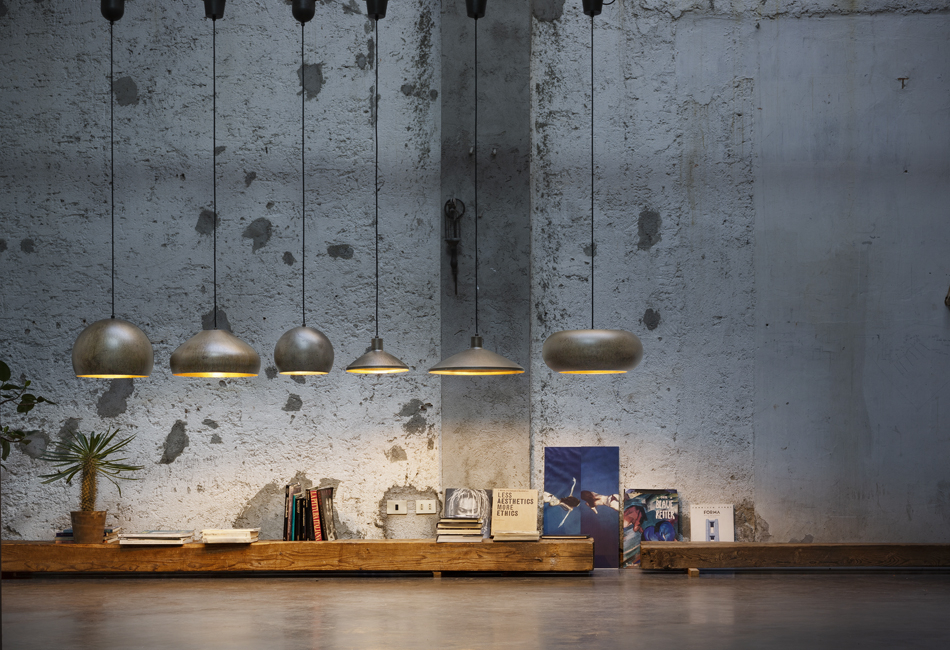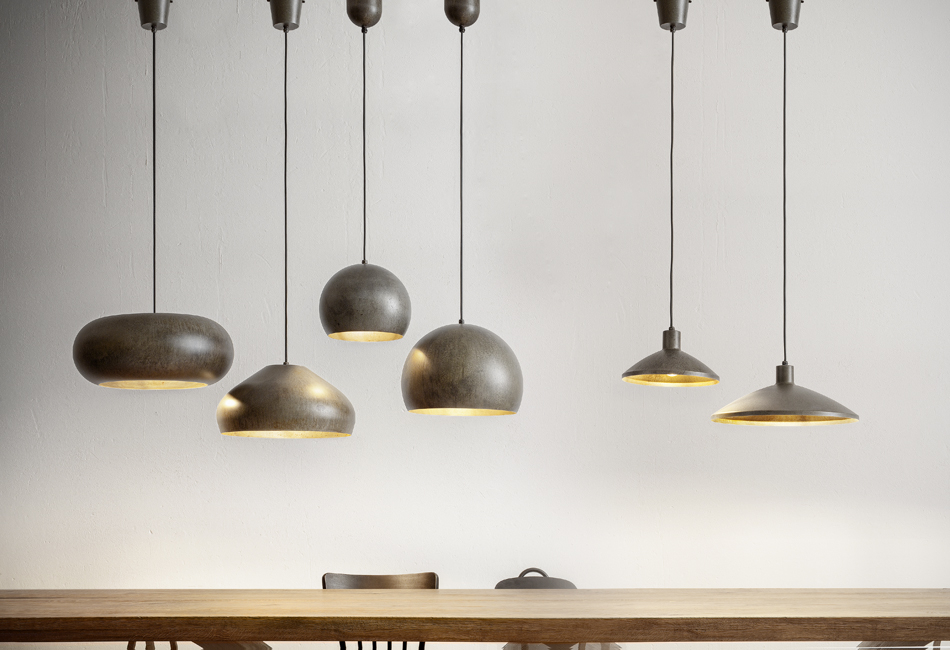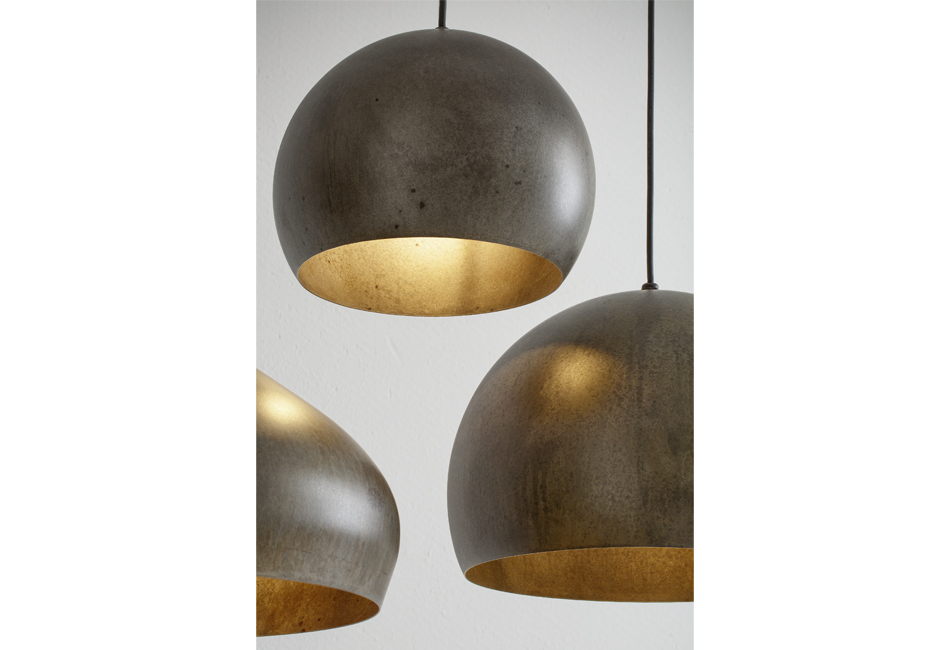 It is a matter (or MATERIA, in Italian) that illuminates and envelops, perfect for a loft, an attic or an open space, versatile, harmonic, vintage and modern.
Series of 6 pendants in aged steel, with different shapes and sizes. This is a pleasant and practical solution for interior lighting, living areas, effective also for lighting residential spaces.