Lustri L1 - Modern Lamps - Ceramic Pendant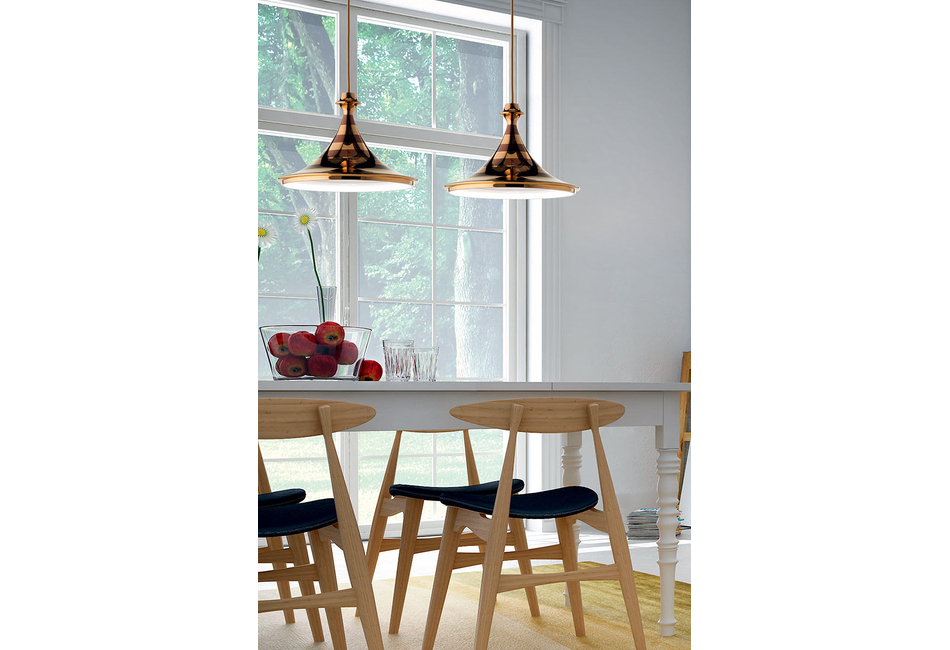 Ceramic pendant
Traditionally, the technique of luster is obtained by applying a paste of metal salts on the
surface of a ceramic product already cooked and decorated, which must be subjected to
further cooking in the so-called "muffle" (the furnace chamber) in an atmosphere without
oxygen so that the metal salts can be transformed into pure metals. Metal particles are
incorporated in the enamel, softened by heat, causing that changing effect that is typical of
luster.
There are several techniques to achieve this type of decoration. In the luster done by
kneading metal salts are added with an earthy excipient which is removed after cooking;
in luster done by acid salts are dissolved in a solution of acetic acid, while the luster
varnished is obtained by adding the metal salts to the composition of a glassy coating.
Other techniques are those of the luster obtained by volatilization and luster by resin.
The technique used in our collectioN is the casting luster, containing a layer of the
following precious metals: gold 24 carat, 22 carat platinum and copper entitled to 90%.
The procedure part from the object out of the mold that, cleaned and dried, is fired at 1000°
and then glazed by immersion; the enamel is then sprayed and subsequently subjected to
a second cooking at 995°. Then proceeds to the decoration of the luster, spreading with a
brush, with a steady and precise hand, the different deposits of precious metals previously
described (gold, platinum or copper). It continues with a further third fire at 750°.