#indoorlightingdesign
Liat Eliav Design Studio choosed Aldo Bernardi products for Nina's Restaurant
The studio is specialized in residential and commercial planning and interior design. The offices are based in Barcelona and Tel Aviv, constantly exposed to cosmopolitan styles, designs, and construction methods.

They believe in designing and creating with passion, while keeping in mind the aesthetical and functional aspects. It's important to match the space to the customer's desires while staying true to their vision and dreams, all the time recognizing the fact that each space has its own complexity, a world of values, environment, time, and budget.
The goal of the studio is to design a space that will be tailored to the client's needs, making it comfortable, practical, and pleasant.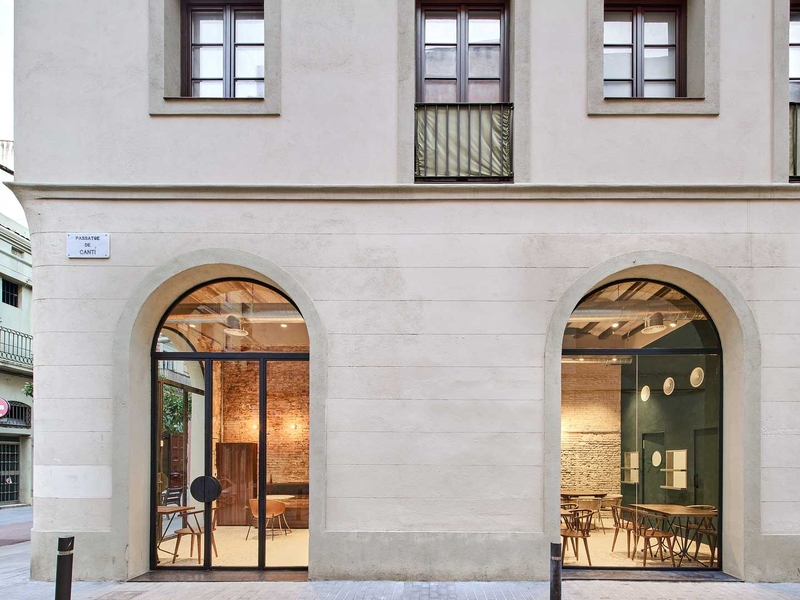 The Project
The space is characterized by traditional building features, which were important for the studio to maintain. The main goal was to reach the right balance between the authentic attributes that radiate warm and intimacy and the modern elements.
This was achieved by uncovering the original building materials and leaving them exposed and raw in front of the high-end modern materials. The restaurant is located In a special corner space, in Poblenou neighborhood, Barcelona. The large windows allow the charm of the place to spill out in an inviting way for the people walking on the pedestrian and allow plenty of natural and pleasant light to get in at the same time.
---
The collaboration with Aldo Bernardi
We interviewed Liat Eliav who talked about the collaboration with our company and the reasons that led the studio to choose Aldo Bernardi creations.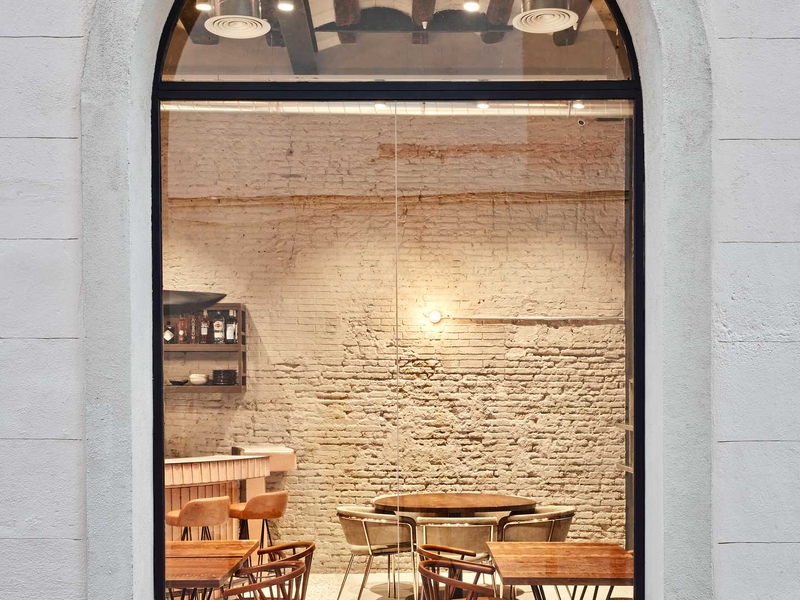 #intervista
Why did you choose Aldo Bernardi's products and what challenges did they help you overcome?
« To enhance the rust design, we were looking for lamps that would look like street lamps in their power. We knew it would not be easy to find brass lamps in such a big size unless we will use real street lamps; that will give the space the exact impact and total look we wanted. To our delight we found the impressive "Aldo Bernardi" lamps that could stand out on such a powerful wall in its materiality and its height. »
Can you describe the plus of installing Aldo Bernardi's products?
«The professionals in the project team informed that the installation of the lighting fixtures was simple and quick.»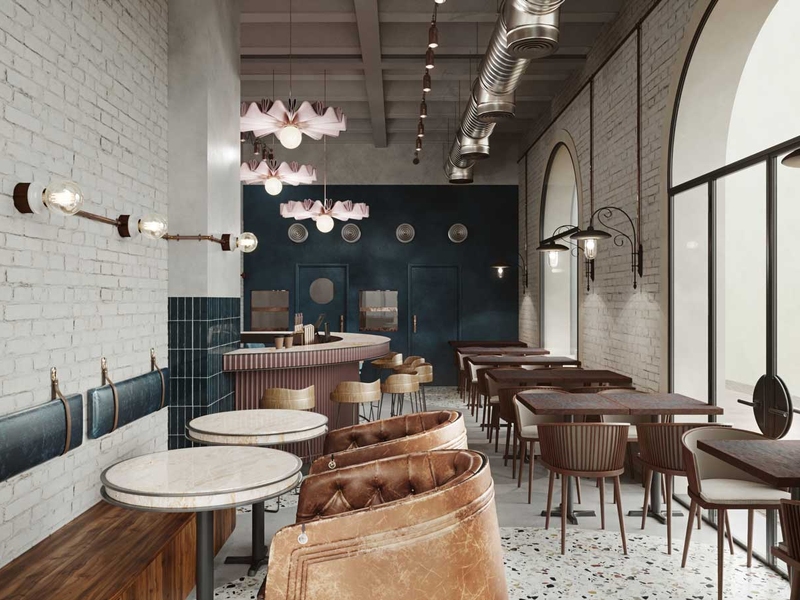 What are the current trends in Spain according to you?
«The trends in Spain are divided into two typical trends. On the one hand there are the restaurants that maintain a very clean, elegant and luxurious look, and on the other hand there is an urban and raw design based on authentic elements of ancient construction that Spain has been blessed with. In each project we adapt ourselves to the existing motifs in the original space, preserve what is given, and use it to produce a unique design.»
---
Products in this creation: