#lightingdesigner
Aldo Bernardi furnish an innovative workspace in London
Aldo Bernardi worked with UK based lighting agency, Lightingspiration to supply the lighting for a new modern workspace located in the Kingston Upon Thames district of London, The Drapery.
The UK based lighting agency was founded with the aim of bringing lighting and inspiration together, in one place, one name and one word: Lightingspiration. The agency represents Aldo Bernardi on many prestigious projects, including private clients, hospitality, residential and commercial spaces, making quality and high aesthetic value its winning weapon.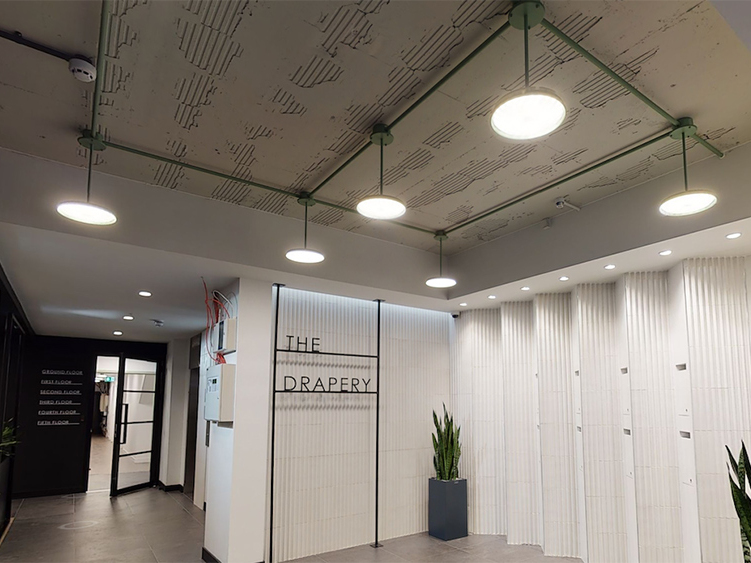 #lightingdesigner
THE PROJECT
Based in the heart of the Kingston Upon Thames district of London, the purpose of the new workspace is to create a contemporary and innovative environment that would incorporate offices with multiple workstations, spacious common areas and a large parking.
When completed, The Drapery will offer over 3,000 square meters of space over 6 floors, designed to become a sophisticated working environment in a strategic location close to a range of facilities (cafes, gyms, restaurants and stores are within walking distance).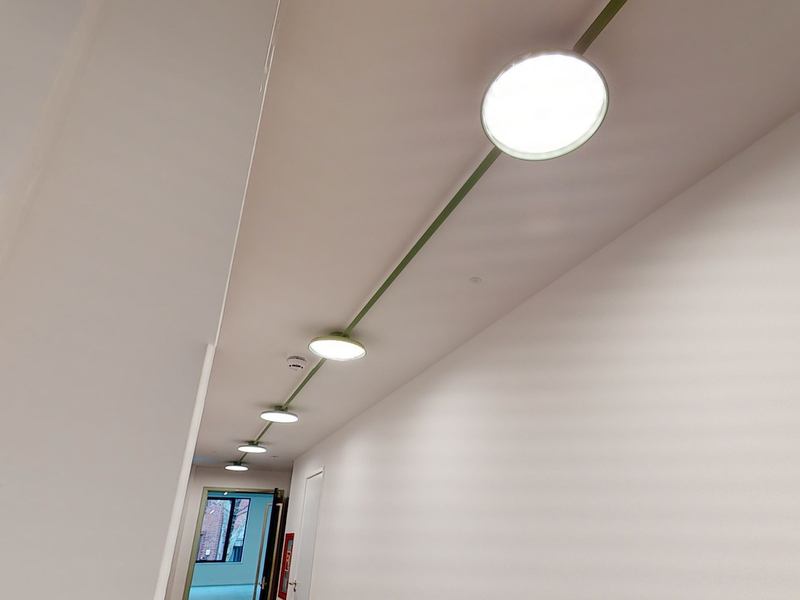 #lightingdesigner
THE COLLABORATION WITH ALDO BERNARDI
To furnish this innovative building in the heart of London, Lightingspiration worked with the creations of Aldo Bernardi to light the reception and common areas of the building.
In particular, the MyMoons series of lamps were chosen.
Lightingspiration advised to illuminate the indoor spaces with the MyMoons system, combining suspension and ceiling elements, for a final effect of great impact.
Finally, all components were customized and colored in green to match the customer's logo and to create a consistently high-impact environment.