#lightingdesigner
The role of Aldo Bernardi creations in the redevelopment of the ex-convent of San Giacomo
The engineer Andrea Magario and the architect Erika Terlini of Studio TEM chose Aldo Bernardi's creations for the lighting of the ex-convent of San Giacomo, in Nughedu Santa Vittoria (OR), now transformed into a multifunctional accommodation facility.
Studio TEM
Studio TEM is an Architecture and Engineering studio, specialized in the Residential and Public Works. In particular, it deals with construction management, site safety, interior and plant design, with particular attention to sustainability.

"We have been dealing with sustainability since the foundation of our team: we are convinced that good architecture must be at the service of people and respectful of the environment in which we live. This approach is the key to our work. " - Studio TEM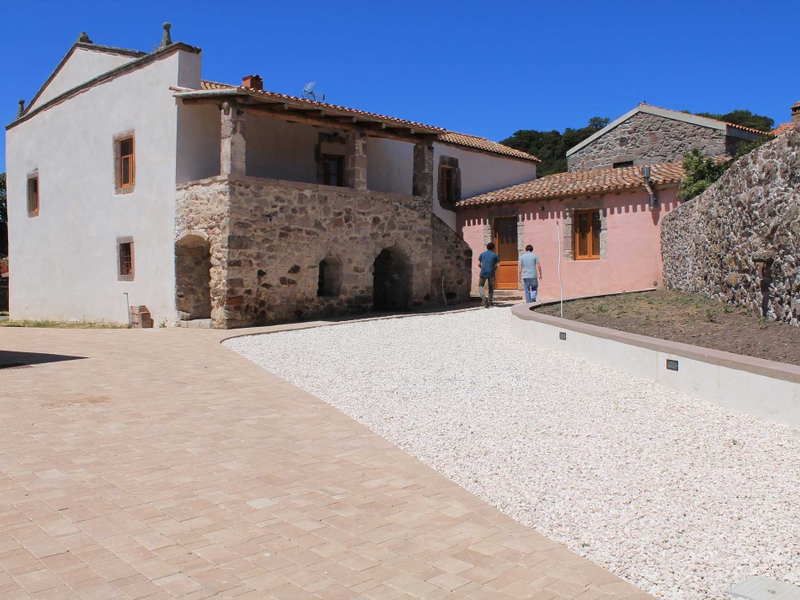 The project
The Municipality of Nughedu Santa Vittoria (OR) has commissioned to Studio TEM the redevelopment of the ex-convent of San Giacomo, converted into a multifunctional accommodation facility. The project included, among other interventions, the reconstruction of the electrical and lighting system.
Considering the historical-artistic constraints and the desire not to damage the walls with invasive interventions, they have chosen an external solution with the products of theAldo Bernardi ceramic line and the braided cable with cotton fiber covering. In addition, lighting fixtures were installed in imitation of the old traditional lamps.

---
The collaboration with Aldo Bernardi
We interviewed the engineer Andrea Magario about the aspects that led him to choose Aldo Bernardi's creations and to collaborate with our company.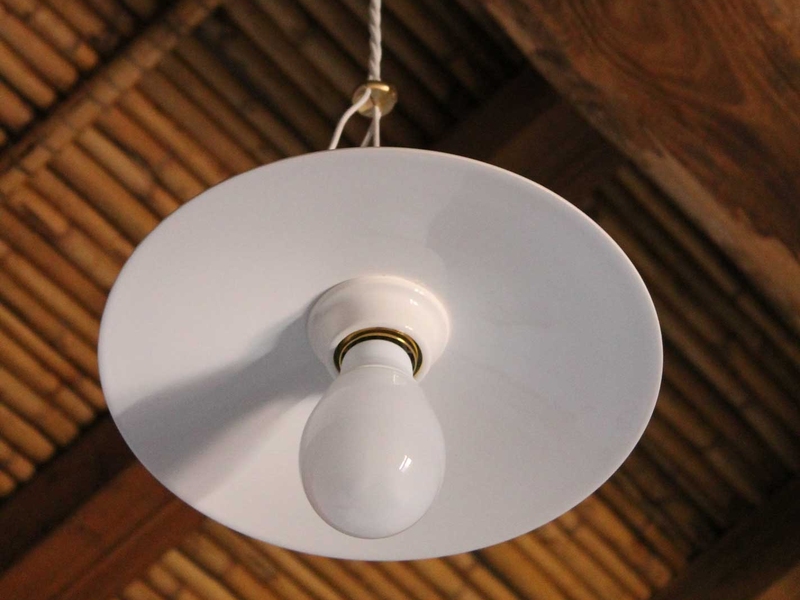 #interview
What is the advantage of choosing an Aldo Bernardi lighting system / product?
«Aldo Bernardi solutions can be easily integrated with existing structures, imitating an old electrical system, but with current quality and regulatory standards. There are not many manufacturers of this type of appliances and components. This is why we found ourselves very well collaborating with Aldo Bernardi.»
What are the current trends and how can Aldo Bernardi respond to these market demands?
«The current trends - in the lighting sector - in my opinion are different, but in the Italian market there is no lack of typological recovery interventions. The Aldo Bernardi lines can also fit into shabby chic, industrial interventions, very popular especially in the restaurant and hospitality sector.»
N.B Aldo Bernardi produces and sells the individual components that make up the system, which must subsequently be adapted to regulatory standards and certified by a qualified electrician.»