#lightingdesigner
Aldo Bernardi creations enlighten "Das Fort Boutique Hotel"
The architecture studio based in Bucharest HTO Architecture & Engineering has chosen Aldo Bernardi's creations for the furnishing of "Das Fort Boutique Hotel".

HTO Architecture & Engineering

HTO Architecture & Engineering is an architecture studio founded in 2005. It's specialized in delivering turn key projects (design and build), with a focus in the residential, industrial and hospitality architecture. The team can provide a complete solution, starting with architectural and MEP design, construction, floor finishes, decorations, furniture and lighting solutions.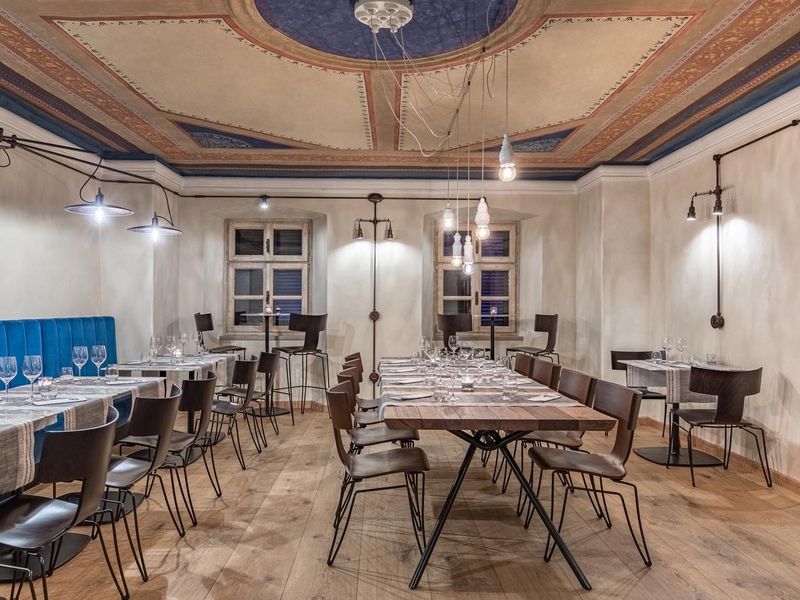 The project
Das Fort represents an experimental project where HTO studio is the designers, the constructors and also the beneficiary. The intention was to transform an existing 17th century location into a boutique experience hotel. The property consists of 2 houses and the barn and has a typical Saxon closure towards the exterior. The main design principles that the studio intended to implement, refer to the highlighting of all the original and authentic materials and techniques blended together with contemporary technologies and world-renowned statement furniture in order to create a comfortable bespoke environment.
The approach was both simple and complex following a minimal intervention on the historical aspects, with a broad spectrum of contemporary solutions only to highlight and complement each other.
The collaboration with Aldo Bernardi
We interviewed arh.George Nicu, who talked about the aspects that led him to choose the Aldo Bernardi lighting system and the collaboration with our company.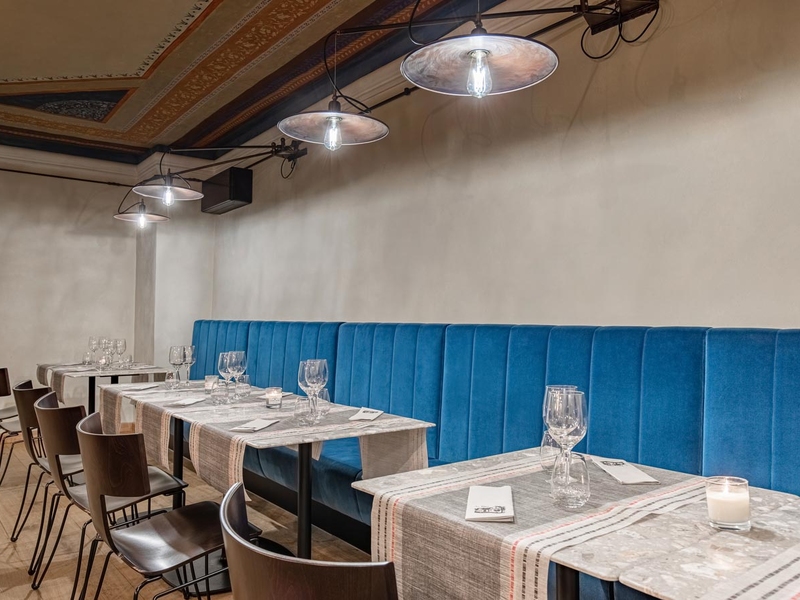 #intervista
Why did you choose Aldo Bernardi's products and what challenges did they help you overcome?
«The use of Aldo Bernardi products was a design intention and also a technical solution considering the specific particularities of the property. The systems that we used blend very well with the overall condition and aspect of the house adding value through the materials and technologies that are particular to the brand. The main challenge was to create an electrical and lighting system in the restaurant part of the project which would allow us to keep intact the valuable paintings on the ceiling and the texture and technique of the walls plastering - an old technique meant to remain impeccable traditional plaster tempered with lime».
Can you describe the plus/advantages of installing Aldo Bernardi's products?
«Working with Aldo Bernardi on this project we had a very professional experience with a permanent technical support on behalf of the manufacturer».
---
Products in this creation: