#lightingdesigner
ALDO BERNARDI CREATIONS FURNISH CASA ABBONA
Bosio snc was founded in 1953, in the heart of the historic center of Cuneo.
Initially a small shop dedicated to the sale and repair of household appliances, over the years it has specialized in the lighting sector for civil and commercial projects.

Bosio, recognized in Piedmont and neighboring regions for its expertise and experience, is mainly aimed at private customers, shops, hotels and accommodation facilities, offering its lighting and design consultancy, as well as site supervision.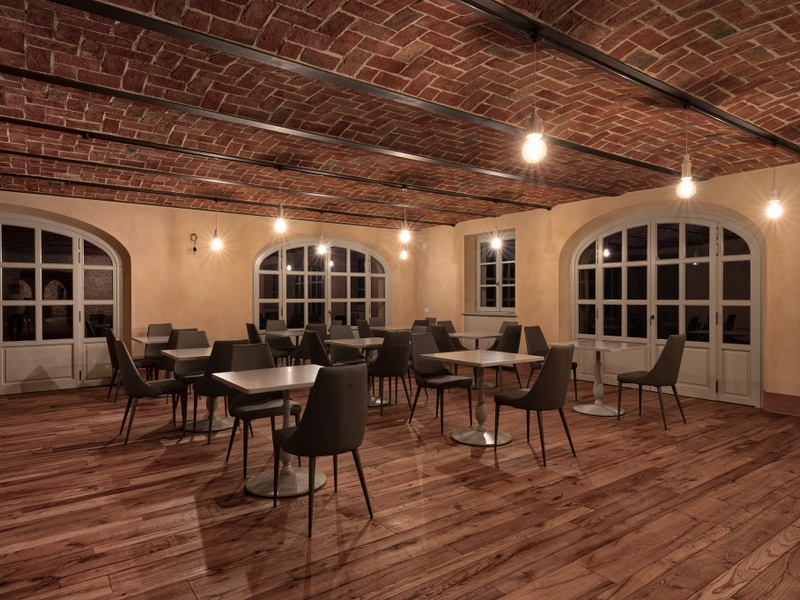 The project
To complete the lighting project of Casa Abbona, a relais nestled in the Langhe among the Dogliani vineyards in the province of Cuneo (Piedmont), Bosio has chosen some Aldo Bernardi products: Fate, Guinguette, Pasdedeux and the system of external sockets in ceramic and brass.

---
The collaboration with Aldo Bernardi
We asked Paolo Fabbri, of the Bosio internal design studio, what led him to choose Aldo Bernardi creations and to collaborate with our company.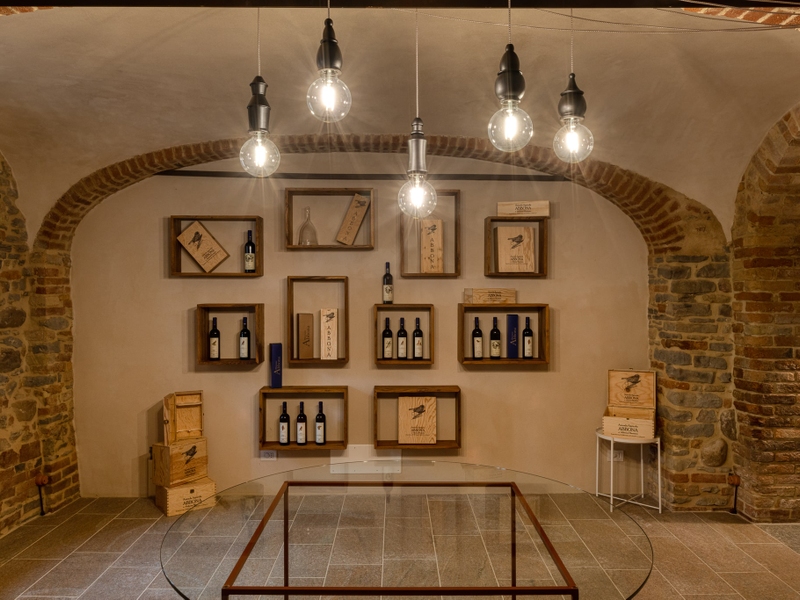 #intervista
What was your customer's need?
«Due to the customer's needs, we intervened when the project was almost completed, adapting our work to the existing electrical system.»
Which solution did you choose and why?
«Casa Abbona is an old renovated Langa farmhouse. Aldo Bernardi's lamps and lighting systems matched perfectly to a location of this type.»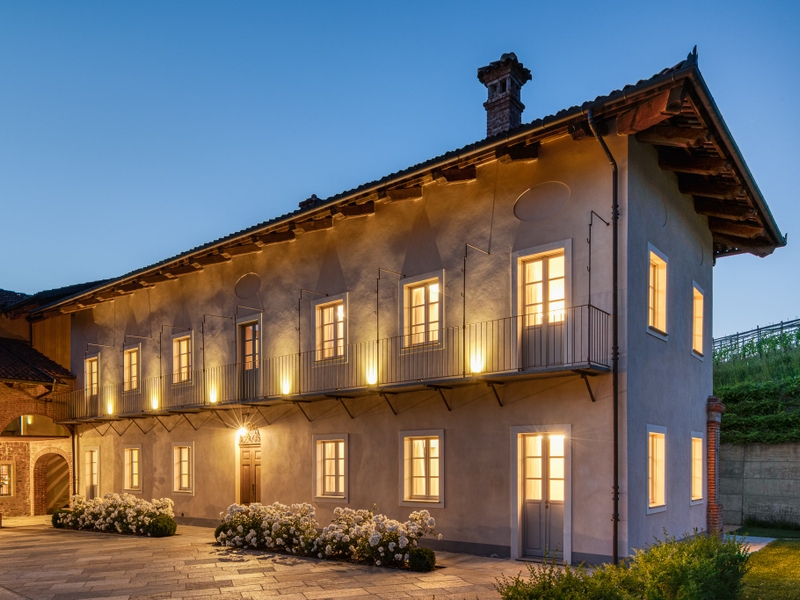 What is the added value of installing an Aldo Bernardi product?
«Aldo Bernardi's systems can also be installed in places where, for a thousand reasons, the electrical system has not been studied in the best possible way during the design phase. Their systems, in fact, can easily adapt to existing structures or, if this is not possible, be customized based on the specific needs of the customer.»
What makes Aldo Bernardi different from other brands?
«Aldo Bernardi was the first to reinvent the products of the Italian past times, giving designers the opportunity to best express their creativity in the field of lighting in rustic environments. At the moment there is a lot of excitement in the construction sector, especially for the recovery of rustic properties. Aldo Bernardi's creations are truly perfect for this type of reality.»